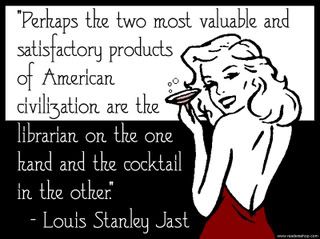 Oh, hello there. Long time no see blog. What can I say, I've been distracted.
I spent last weekend up in the Bay Area, talking with the local
San Francisco Area Romance Writers of America chapter
. They partnered me with a local independent bookseller, and it was billed as a way for members to learn the "other side" of the publishing industry. I think it went well. At least I hope it went well. I covered everything from why libraries are important (and why people should care), the state of our staffing (thin), the state of our budgets (sad), how we do business (from a purchasing standpoint), how we make ordering decisions (read promo and reviews until our eyes bleed), who authors should find at libraries (the person in charge of ordering), how we feel about self-publishing (we're coming around but there are years of dealing with crack-pots writing manifestos that we need to overcome) and digital (a clusterf*ck).
Basically I reassured authors that any librarian with a brain in their head doesn't want to throw out the baby with the bathwater. What I've found rather annoying with the cluster that is digital lending is seeing librarians online making sweeping statements like:
"Harpercollins is screwing us with digital so I'm going to stop buying all things Harpercollins in all formats!!!!!"
Um, yeah -
no
. We're librarians. I'm, at least, a public librarian. Yeah, I'm just going to stop buying
Julia Quinn
,
Eloisa James
and
Stephanie Laurens
. That'll go over
real
well.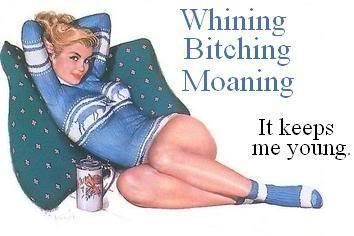 What are librarians doing? Well, we're having to make harder choices in regards to what formats to buy. If the publishers digital policy towards libraries sucks, or it's simply
We Don't Sell Digital To Libraries
- guess what? We don't buy those books in digital. But we'll still buy them in print. Or in audiobooks. Or in Large Print. I'm going to look for the best deal, the best bang for my buck, and spend accordingly. If one digital copy costs the same as buying upwards of four or five print copies? Guess which one is going to win? Also, given the state of budgets - at least for me, I'm not buying
nearly
as many copies of anything as I used to.
I call this
Killing The Browser
.
Yeah, I'm still ordering lots of titles and you can find them all in the catalog, but if you're the type of person who just wanders into the library, goes straight to the stacks, and picks up books that look kinda cool? Yeah, I'm killing you. I don't want to kill you, since that's the type of library user I've always been:
The Browser
.
Oh Lord, I'm killing myself!
So basically the lesson is, librarians are cranky right now and we're crankin' it up all over the Internet.
Wait a minute, that doesn't sound so good......
Anyway, I think it went well, and hopefully those in attendance took away at least one helpful nugget of information from the discussion.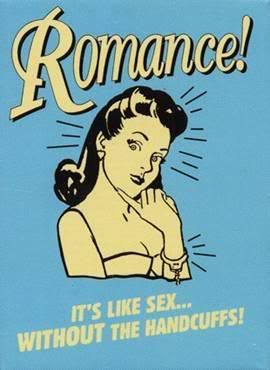 After the meeting, I got to spend the rest of my time in the city with the lovely @
SonomaLass
, @
JanetNorCal
, @
JocelynZombie
and world famous author,
Carolyn Jewel
. There was window shopping in Berkley and a lovely dinner at Janet's house where we knocked back a couple bottles of wine and talked books, of course! The titles were flying fast and furious!
Pamela Morsi
's older historicals got a lot of love (notably,
Simple Jess
,
Courting Miss Hattie
and
Wild Oats
). Plus I named-dropped
Montana Wife
by
Jillian Hart
since it featured a widowed heroine whose first marriage was a love match (a romance novel rarity!). It was also nice to talk to Janet about
The Book That Shall Not Be Named
(
::coughFiftyShadescough::
) and get a sane perspective on the whole phenomenon. In short? It's hitting a nerve and striking a chord for readers who had no idea such books existed. More power to them I say.
It was a great evening, and more than worth the fact that I only got five hours of sleep that night (damn you Daylight Savings Time
::shakes fist::
). Special thanks to SonomaLass and Carolyn for giving up their whole Saturday on me. It was a fabulous time!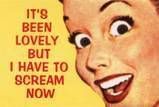 In other news? Work is sucking out my soul (not nearly as much fun as it sounds), I'm not reading, and I still need to file my tax returns. So yeah, my brain is melting. Blogging inspiration, let alone time to blog is just not happening. But on the bright side, the first televised
Tigers Spring Training
game is waiting for me at home, and
Justified
has been
awesome sauce
this season. Plus, there's still plenty of chocolate and tea in the world for me to consume.
Now if I could just find more hours in the day, life would be golden.