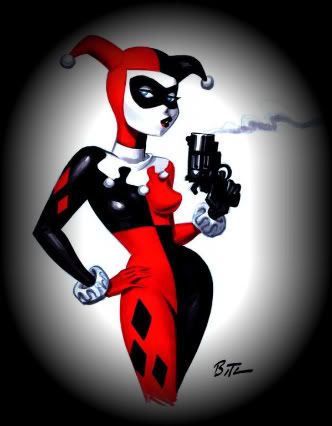 Best known for her book,
Forever Amber
, author
Kathleen Winsor
,
who passed away in 2003
, would have been 90 years old today. In honor of her work, her life, and her all-around awesome-ness, our
dear sweet Maili
thought it would be fun to honor her birthday with a list of our
Top 16 Romances
. I think this is a smashing idea, and many thanks to
Jessica
for promoting it on her blog. Quite a few of these I've blogged about before, but dang, I couldn't very well leave them off my list. So here it goes. In no particular order:
1.
Breathless
by
Laura Lee Guhrke
- American Historical, Early 20th Century, Stand Alone - My favorite romance novel
ever
. Small-town librarian who is
::gasp::
divorced (!) wants to shut down local brothel. Some of the brothel's best customers, powerful, politically connected men, ask hero to intervene. The hero just happens to be the attorney who represented the heroine's scumbag, asshole ex in the divorce proceedings, and who essentially "won" the case by dragging heroine's reputation through the mud. Yeah. She's less than happy to see him rolling back into town.
2.
The Firebrand
by
Susan Wiggs
- American Historical, 19th Century, Book 3 In Trilogy - Suffragette heroine rescues baby being dangled from hotel balcony during the Great Fire Of Chicago. Fast forward five years, and heroine discovers her daughter's father is alive, well, and a powerful man. I loved this one because of the strong, yet vulnerable heroine. Also, one of the all-time great romantic scenes, where the hero and heroine kiss for the first time.
Dreamy sigh
.
3.
I Do, I Do, I Do
by Maggie Osborne - American Historical, 19th Century, Western-ish, Stand Alone - Three very different women find out they've all be wooed, wed and swindled by the same con man. They can't stand the sight of each other, but track the asshole all the way to Alaska at the height of the Yukon Gold Rush. That's where they meet their very own heroes. But where's the con man? And are any of them actually married? It's hard for me to pick my favorite Osborne, but this was the first one I ever read, so it wins.
4.
The Nightingale's Song
by Kathleen Eschenburg - American Historical, 19th Century, Part Of Two Book Series - Irish immigrant heroine with plans to become a nun gets attached to a young girl at the orphanage where she works. Turns out the child is the hero's by-blow, who just found out of the girl's existence, and is still haunted by the Civil War. Great history, great emotional intensity, just fantastic. Eschenburg only wrote two books, and then dropped off the map. RT
reported in 2004
that she had breast cancer, and she recovered. If anyone has news of her, I'd love to hear it. This book rocked my world.
5.
Courting Miss Hattie
by
Pamela Morsi
- American Historical, 19th Century, Part Of Loosely Connected Series - Spinster, not very attractive, heroine finds herself with a suitor thanks to her prime farm land. Her best friend, the hero, has worked her farm for years and, even though he's engaged to the prettiest, brain-dead girl in the county, finds himself jealous. Then they share what was supposed to be an "innocent" kiss and
whoa doggie
!
6.
To Dream Again
by
Laura Lee Guhrke
- English Historical, Victorian, Stand Alone - You want emotion? Look no further. After her husband's death, heroine has worked her fingers to the bone making their factory a marginal success. However, now the bank is calling in her loan because
::shock::
she's a
woman
!
With no husband
! Enter the hero, stage left, who knew the heroine's dead husband and wants to use the factory to build....
children's toys?!?!
The heroine is scared, not to mention sick and tired of men who dream big but lack the follow-through. She thinks the hero is cut from the same cloth as her ex, only to discover just how wrong she is.
7.
Bad Moon Rising
by
Katherine Sutcliffe
- Romantic Suspense, Contemporary, Stand Alone - This book rocked my world when it was first published. It also turned off some of the more "conservative" (yeah, let's go with that...) romance readers who were
horrified
by the premise. Heroine is a former prostitute who gets a phone call from a panicking friend (who is still hooking). A serial killer is stalking the working girls of New Orleans. The hero is a disgraced attorney who fell into a bottle (and off the deep end) when a serial killer murdered his family. Dark, gritty, and oh how I wish Sutcliffe was still writing. Last I heard she was happily retired. Obviously she did
not
get the memo that it's all about
me
. Damn her.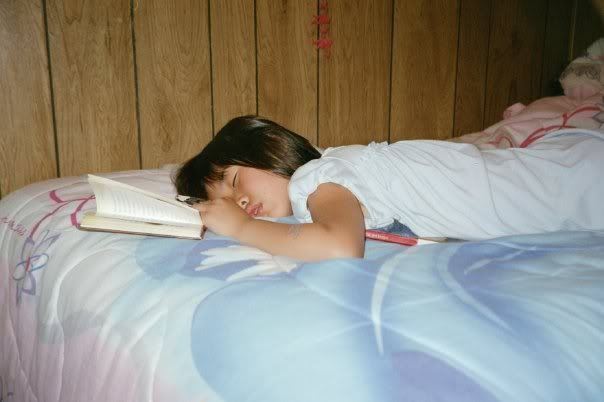 8.
Gossamer
by
Rebecca Hagan Lee
- American Historical, 19th Century, Stand Alone - Heroine comes to San Francisco to meet up with her brother. Turns out though that brother is dead thanks to a raging opium addiction he picked up in Chinatown. Heroine eventually lands on the widowed hero's doorstep and is hired as the nanny to his four daughters. All Chinese girls he adopted after they were abandoned. OK, so it's probably not terribly realistic, but for the record:
I don't care
. My niece,
The Fairy Princess
, is Chinese (and adopted) so I have a soft spot for this book. I e-mailed the author (many moons ago) after reading and loving this story - and at the time (if I'm recalling correctly), she said the book didn't sell that well, but it had generated (by far) the most "fan mail" for her. Go figure.
9.
A Reason to Live
by
Maureen McKade
- American Historical, Western, Book 1 In Trilogy - I've blogged about this book a ton already. Heroine was a nurse working the front lines during the Civil War and now suffers from post-traumatic stress. She thinks she's going crazy, so her final mission is to deliver the dying words of some of her patients to their families. Along the way she meets the hero, a man desperate for any news about his son, who joined the war effort despite his objections. An emotional gut-puncher of a story.
10.
Dirty
by
Megan Hart
- Erotic Romance, Part Of Loosely Connected Series - Some would argue this isn't a romance, but I beg to differ. A self-destructive heroine who wields sex like a weapon meets her match in the hero, a man determined to love her. Whether she wants him to or not....
11.
Hearts
by
Stef Ann Holm
- American Historical, early 20th Century, Book 4 In Series - Heroine is suspended from her teaching job after discussing human sexuality with her female students. She travels to Montana to visit a pregnant friend, and tired of being seen as an athletic freak of nature, is determined to be "feminine." She runs up against the hero, a former body builder who now runs his own gym. He's immediately intrigued. Most women fall all over his muscles, while this one? She acts as if she's immune to his "charms." Totally and utterly delightful.
12.
The Long Way Home
by
Cheryl Reavis
- Silhouette Special Edition, Contemporary, Part Of Series - Heroine's dreams of being a Vegas showgirl go bust, so she heads back to her tiny southern hometown to regain custody of her daughter, who she essentially dumped on her ex. While home, she finds out her best friend, a military man, is in the hospital with injuries he sustained in the line of duty. There she runs up against the hero, also in the military and also injured. He's ornery as hell and she's feisty as a wildcat. Sparks immediately fly. A complex heroine trying to redeem herself after some disastrous life choices. Category romance at it's finest.
13.
The Bride Fair
by
Cheryl Reavis
- Harlequin Historical, 19th Century, American Historical, Part Of Series - Reavis is one of the few authors whose contemporary stories work just as well for me as her historicals. This one takes place post-Civil War. The hero is the occupying commanding officer in the town where he was once held as a prisoner of war. He's staying in the home of the heroine, which has been commandeered by the troops. They were on different sides during the war, and the heroine is shouldering her fair share of burdens and resentment. And yet? They can't seem to stay away from each other.
14.
Prairie Wife
by
Cheryl St. John
- Historical Historical, 19th Century, Western, Stand Alone - Another one I've blogged about tons. A marriage in trouble story about a couple that runs a way station for the local stagecoach. After the death of their toddler son, the heroine shuts down and the hero falls into a bottle. Stuff happens that shows them they need to wake up and save their marriage.
15.
Nate
by
Lori Handeland
- American Historical, Western, Book 5 In Series - I loved all the Rock Creek Six books, but this was my favorite by Handeland. A preacher turned gunman, the former Confederate soldier hero has lost his family, his faith, and has been slowly drinking himself to death. The heroine has been drawn to him ever since he and his friends rolled into town, and she's determined to save him from himself.
16.
Cash
by
Linda Devlin
- American Historical, Western, Book 6 In Series - See above. This is book six in the Rock Creek Six series, and one of my favorites because I was half in love with the hero by the time his book rolled around. Part charmer, part reprobate gambler, and very deadly with a gun, trouble finds him in the form of the heroine, his first and only love, who hunts him down looking for help with her son. Or should I say....
their
son. Uh oh.
And that's it folks. Hope you enjoyed reading this list. I know I had fun digging through the Bat Cave Keeper Stash. Many thanks to Maili for the fun idea!