It's been a week since I've blogged something (
anything
) - and since my reading has ground to a halt thanks to the previous week's shenanigans, y'all get an update post. So what's going on at the Casa de Bat Cave?
Well....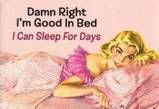 In
a previous post
I mentioned that I was tapped to do this "leadership class thingie" for work. Well, that's started. What I've learned so far? There's no way in heck I could be a "non-traditional student." You know, those folks who go back to school in their 30s, 40s, 50s etc. I was very traditional. College right out of high school, four years to my bachelor's degree, straight to grad school, full time for three semesters to my graduate degree.
Done
. With no desire to ever, ever go back.
Ever
. This small taste of "back to school" has me wondering how the heck I ever did this the first go around. My current theory is ignorance (I didn't know anything else at the time) and alcohol (self-explanatory). So if you're a non-traditional student reading this post? My hat's off to you. Because there's no way I could do it - and I don't have children to wrangle.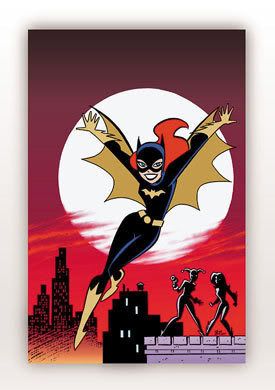 +++++
Registration for the
RT Booklovers Convention
(in Las Vegas) opened this week and yours truly will be there. For my first RT ever. Why now? Vegas is close for me (I can drive - huzzah!) and I'm going to be on a panel (definitely one, possibly two, but jury is still out). The definite panel has to do with "voice" in blogging, reviewing and advocating for the genre. So if you want to experience the Bat Cave live and in person (and really, how could you not?) - be sure to look for me at RT.
I have no clue yet day or time of my panel(s) - but more information will be forthcoming as soon as I have it.
+++++
Baseball. My Tigers have been dismal this year. Last place in our division dismal. Our General Manager got "let go" and fled to Boston (boo! hiss!). Miguel Cabrera got hurt. Justin Verlander forgot how to pitch until recently. Ian Kinsler has been - well, I don't even know what's going on with him. One day he looks great, the next he looks like a guy who found out his wife is cheating on him with his best friend. Jose Iglesias and James McCann got into a fight in the dugout -
on camera
. Bruce Rondon (for the record, a relief pitcher I have loathed from day one) got sent home for the season due to "lack of effort." Yeah, it's just been
bad
. But hey, doesn't mean I still don't want to talk about baseball.
Word came out today that despite rumors to the contrary that Brad Ausmus
will be back as the manager for 2016
. I'm not sure how I feel about that. While our terrible, awful year isn't entirely Brad's fault, the Tigers have shown over the years that they just play better under managers who are cranky, old, and smoke like chimneys. Leyland (with his Marlboros). Sparky (with his pipe). I'm not sure Detroit can handle managers who are as hunky and dreamy as Brad. Sigh. So hunky. So dreamy. For God's sake - the man surfs. SURFS!!! Now figure out what do with this nightmare of a team Brad and we'll be gold.
When Dave Dombrowski was "let go" - Al Avila was promoted to General Manager. Fans of the Bat Cave's Tigers Meet Harlequin posts will know that Al is (now back-up)
catcher Alex Avila
's Daddy. He also looks like
Tony Soprano's
cousin. I mean, look at him. If that doesn't scream
"I work in waste management"
I'm not sure what does. If I was an under-performing player I'd sleep with one eye open. Otherwise you might wake up next to a severed horse's head. Just sayin'.
Could future
Tigers Meet Harlequin
stories be in the future for these two potential heroes? Brad's dreamy and Al looks likes a villain (which in certain corners of the genre these days = prime hero material) - so don't count them out.