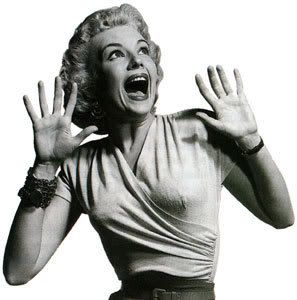 Well that escalated quickly. The
TBR Challenge
is always "due" on the third Wednesday of the month. Guess what kiddies? July 1 was the first Wednesday of the month, which means the third Wednesday of the month is
this week
. That's right,
Wednesday, July 15
.
And yes, I completely spaced on posting a reminder over the weekend. And so what if I've only got about 20% of my own challenge book read?
Yikes.
A reminder that this month's theme is Lovely Rita - books that were either past nominees or winners of the Romance Writer's of America RITA award. You can find a list of possibilities
on this previous blog post
. But time, she is of the essence and maybe like me (the hostess no less) you slacked off and now you just need to grab a book, any book, quickly and start reading. Remember, the theme isn't required, the idea is to get something (anything!) read out of your TBR.