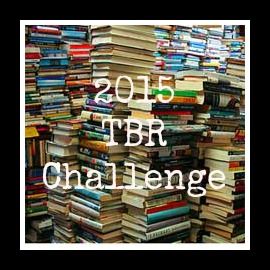 For those of you participating in the 2015 TBR Challenge, this is a reminder that your commentary is "due" on
Wednesday, May 20
. This month's theme is
Kickin' It Old Skool (Copyright 10 years or older).
Not to send anybody into a tail spin - but ten years ago was 2005. If your TBR pile is anything like mine, you probably have an embarrassment of riches to choose from. However,
remember - the themes are totally optional and are not required
. Maybe you are an overachiever and you only have very recently published books in your TBR. Hey, that's fine! Remember, it's not about the themes but reading something (anything!) out of your TBR.
For more information, or just to follow along with all the participants - check out the 2015 TBR Challenge Information Page.