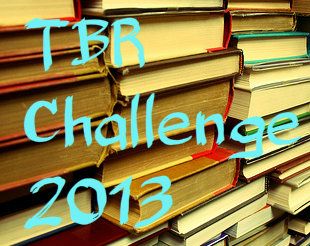 For those of you participating in the
2013 TBR Challenge
, this is a reminder that your "commentary" is due on
Wednesday, September 18
.
The theme this month is
Westerns
(Contemporary or Historical - they're all good!)
.
Ahhh
, yes - the theme y'all get stuck with every single year because
"Wendy likes westerns."
However remember,
the themes are totally and completely optional
. Maybe you're not in the mood for a western or maybe (perish the thought!) you don't really care for them. Hey, that's totally cool! The themes aren't important - it's the act of reading something,
anything!
, that has been lying neglected in your TBR pile.
Details about the challenge and a list of participants can be found here
.