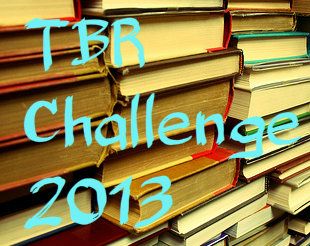 For those of you participating in the
2013 TBR Challenge
, this is a reminder that your "commentary" is due on
Wednesday, July 17
.
The theme this month is
The Classics.
This is a theme I'm running pretty fast and loose with - which means I'm open to all sorts of interpretations. It could be a classic author (like Woodiwiss, Deveraux, Nora, JAKrentz....) to a book that's part of a classic series (Black Dagger Brotherhood, Dark Hunters, the Cynsters....), to a classic theme/trope (Beauty and the Beast, friends-to-lovers, road romance....). However remember,
the themes are totally and completely optional
. Maybe there's nothing in your TBR that fits, or maybe you're not in the mood to twist this theme around your head. Hey, that's totally cool! The themes aren't important - it's the act of reading something,
anything!
, that has been lying neglected in your TBR pile.
Details about the challenge and a list of participants can be found here
.
A note that on July 17 I'll actually be in the middle of Librarians Day at the annual RWA conference
(this year in Atlanta!). I normally like to tweet out links so folks can follow along with the commentary that way, but alas? That won't be happening on the 17th. Maybe after the fact, during the following week, when I've had a chance to catch my breath and unpack.....