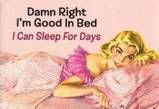 Work has been busy.
Blogging inspiration at low ebb.
Wendy not feeling so great the last couple of days (and if you read this Mom,
don't worry
. It's just my stupid stomach...
again
).
All of which equals this blog being a vast wasteland of nothingness. But never fear! I stopped my whining long enough to schedule a brain-bleed-inducing
Random Romance Sunday
post for the weekend (the cover, she is a doozy).
I want to get back to books next week. Oh, and less whining. Less whining would probably be good....