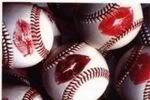 It's party with a side of denial time here at the Bat Cave.
Yep, it's my birthday
. I'm 35 today. Which probably seems painfully young to some of you, and painfully old to the rest of you. I'm in denial because I'm not sure how I got to be 35, and holy cow - where exactly have the years gone? I mean, wasn't I in college like....last week? I'm pretty sure I was.
Today is a normal scheduled day off work for me, so I woke up this morning and got my birthday present from My Man (get your mind out of the gutter!). Longtime readers of this blog know that My Man has mighty, mighty gifting giving powers that he uses for good (never evil) twice a year. Christmas and my birthday. This year's gift?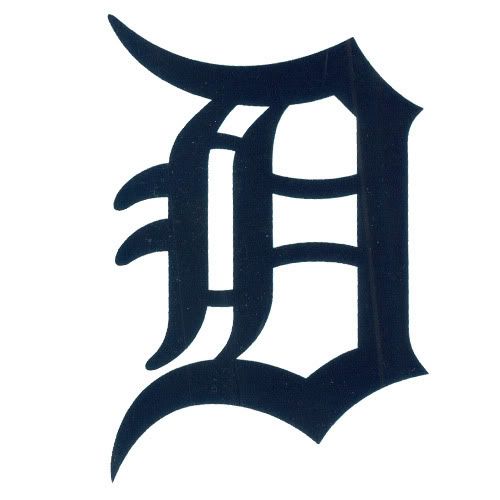 On Saturday, September 25 me and the Super Librarian Daddy-O will be at
Comerica Park
in Detroit, Michigan watching
my
Tigers
play the Minnesota
Twinkies
Twins
.
Yes, a baseball game
.
But oh, not just
any
baseball game. Let me explain, because my birthday should not only be about fun and frivolity, but learning as well....
There are two leagues in Major League Baseball. The American League and the National League. Each league is then divided up into divisions, with X number of teams in each division. Winning your division = your team going to the playoffs. The Tigers and Twins are both in the American League Central Division and for the last several years it's come down to the wire - with the Twins being victorious since second half of the season = Twinkies on a tear, and second half of the season = Tigers rolling over and dying. So this game on September 25?
Could be

huge
. Assuming 1) my Tigers are still in the hunt and 2) the
pure evil
Chicago
White Sox
, who are now inexplicably in second place, don't throw a wrench in the works.
And I get to watch all this excitement (well, hopefully it will be exciting - we're still two months out!) with my
Dad
! In some really kick ass seats I might add! Woot!
Which means I now have some planning to do. Time to get off work, decide how many days I'm going home for (probably close to a week), and buy some plane tickets. More stuff for the To-Do List, but hell - To-Do Lists are pretty fun when you...
well
...actually want to do them.