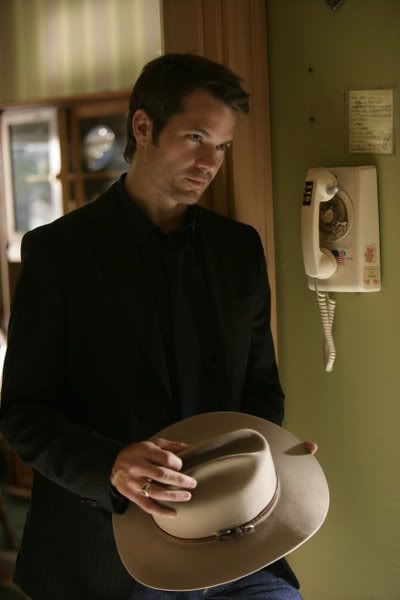 Eight books for the month of March, which is actually very good for me. What's not so good is that two of those eight were titles I DNF'ed. I debated on counting them, but then figured since they are now out of my
Ginormous TBR Mountain Range From Hell
, that
hell yeah
I was counting them! Sneaky? Sure. Slightly dishonest? Maybe. Padding my numbers? OK, definitely. But it's my blog, my spreadsheet and therefore, my rules. The truth is out. Wendy considers herself a dictator in her own mind.
Here's how it breaks down. Title links take you to full reviews:
Pieces Of Sky
by Kaki Warner - Historical western romance, 2010,
Grade = B-
Is this the greatest western ever written? No. Is it a fine debut? Yes. A heroine running from her past and a hero trying to hang on to his ranch fall in love against the back drop of a long-standing blood feud. Nice saga feel to the story, plenty of grit, but did feel that parts of the tale were given short-shift and glossed over. A nice debut, and a good start to the trilogy.
Heart Of Stone
by Jill Marie Landis - Inspirational historical western romance, 2010,
Grade = B
Heroine desperate to keep her past dead and buried, finds herself attracting the attention of the hero, the local preacher whose own past shows up unannounced one day. This is a gentle inspirational story that employs forgiveness as it's central theme to set up a proposed four-book series. The hero is a little too slick and lacks depth, but the stand-out heroine and intriguing premise really sold me on the story. Looking forward to the future books.

Silver Lining
by Maggie Osborne - Historical western romance, 2000,
Grade = DNF
DNF'ing a Maggie Osborne is a sign of the Apocalypse around the Bat Cave. I was intrigued by the heroine, but the premise wasn't gellin' for me and frankly - I thought the hero was an asswipe and was let off the hook

way

too easily.

Just One Touch
by Debra Mullins - Historical Regency romance, 2005,
Grade = DNF
This story was a complete mess. The heroine's father was a moron. The hero suffered from multiple personality disorder, and the wallpaper history was

beyond

thin. The heroine might have been tolerable, but stacked up against those other sins, she didn't stand a chance. I gave up two-thirds of the way through.

Entertaining Mr. Stone
by Portia Da Costa - Contemporary Erotica, 2006,
Grade = C+
My read for Keishon's TBR Challenge. Da Costa has written both erotica and erotic romance - and this book wasn't quite sure what it wanted to be. A bit kinkier than some of Da Costa's other work, I was never convinced that a relationship with the hero was really in the best interests of the heroine. A decent read, but nowhere near my favorite from this author, and one I'm unlikely to reread.

Butterfly Tattoo
by Deirdre Knight - Contemporary Romance, LGBT, 2009,
Grade = B+
Bisexual hero still mourning the death of his lover, falls in love with the emotionally and physically scarred heroine. A tender romance with loads of angst-y baggage. I was less enthralled with the soap-opera-y sub plot, but this is a good, solid, emotionally charged read. It won't be to everybody's tastes, but what book is?

Wedding Night With The Ranger
by Lauri Robinson - Historical Western eBook Short Story, 2010,
Grade = C+
The first ever western offered by the short story digital Undone line was a bit of a mixed bag. A well-done Big Misunderstanding plot, nice hero and heroine, and some risky moves like a preacher villain and a heroine sick to death of endless charity work. However, the villain is all bark, no bite, and a secondary character who sets the whole plot in motion (the heroine's Daddy) stays entirely

off-page

.

Notorious Eliza
by Barbara Monajem - Historical Regency eBook Short Story, 2010,
Grade = B-
This one was a pleasant surprise! Heroine with notorious reputation is hired by hero's uncle to paint over some scandalous murals in his ballroom. Hero is looking for wife and falls under the spell of the completely unsuitable heroine. Sexy, sassy, an all-around great read. If it weren't for the huge honkin' hot button of mine that got pushed after the first sex scene I would have loved this one to pieces.

And that's all folks. Oh, and why Timothy Olyphant you ask?
Because I'm hooked people
. Well and
truly hooked
. Plus, why the heck not?