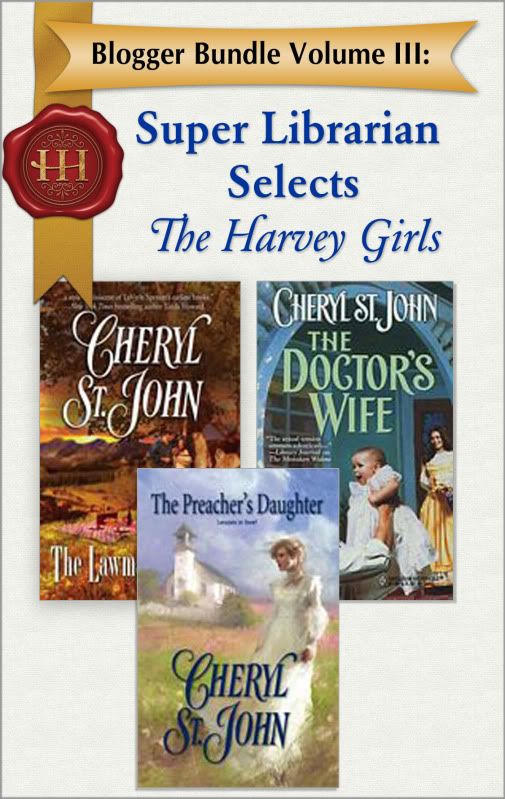 For those of you not totally sick of me pimpin' "my" suggested
Cheryl St. John
eBook bundle for Harlequin, I'm over at the
Harlequin Blog
today doing...yeah,
more pimpin'
.
The bundle is pretty much on sale
all over the darn place
, and now Sony
finally has it listed
. Yippee!
In other news, I had so hoped that I would be able to get my reading act together in 2010, but so far I've been a massive
FAIL
. My "goal" was to get some sort of consistency in my reading. To carve out reading time
every
day in order to get into some sort of rhythm. Last year was filled with either me tearing through books in a day or not reading a single, solitary word in
any
book for days on end. Seems that pattern is holding for 2010 so far, and it's giving me massive
TBR Anxiety
.
Crippling, borderline psychotic,
TBR Anxiety
.
And I can't even use the excuse that I'm reading crap. I'm reading good stuff! Argh!
I'm hoping to get my act together this weekend, especially since the first day of the
TBR Challenge
is coming up next week
!
Um,
yeah
. It would look kinda bad to skip the first month....wouldn't it?