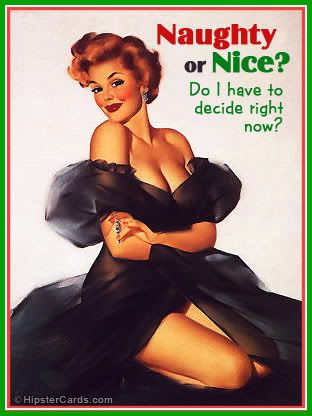 Last year one of my Christmas presents from my parents was a
Word Origin
desk calender. Every day you rip off a new page, and it gives you a new word, along with the origin of said word. I tend to neglect this calender, so I often find myself ripping off several days because I'm about a week behind. Just in time for the holidays, this is what awaited me on the Sat/Sun December 6/7 entry.
Mistletoe

. In modern German,

Mist

means "animal excrement." The ancient Germanic formation

misteltan

means something like "a twig that causes animals to excrete," the belief apparently being the parasitic plant's berries gave the birds that ate them loose bowels.
Gee, now it makes
perfect
sense why we hang this stuff up in doorways so we can go around kissing each other. Ahhhh, romance!