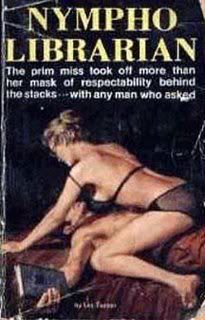 Oh sweet baby Jesus, I'm in big trouble now. I opened my e-mail this morning to find a newsletter (yes, a newsletter!) from Black Lace Books. My most favoritest erotica imprint!
Now, I
love
Black Lace - but their profile here in the U.S. has been spotty at best. Sometimes I find them in bookstores, sometimes I don't. Most of the time I have to do the homework on my own and order online (god bless
Amazon
). I must have signed up for this newsletter
ages
ago, but this is the first one I've ever received. I hope they keep it up, because it will certainly streamline things when it comes to making out my Black Lace wish list.
Actually, that might be a bad thing....for my wallet.
Hopefully this will work - you can see a copy of the newsletter
here
. You can sign up for the newsletter
here
. And you can visit the fine folks of Black Lace
here
.
Happy, happy day!