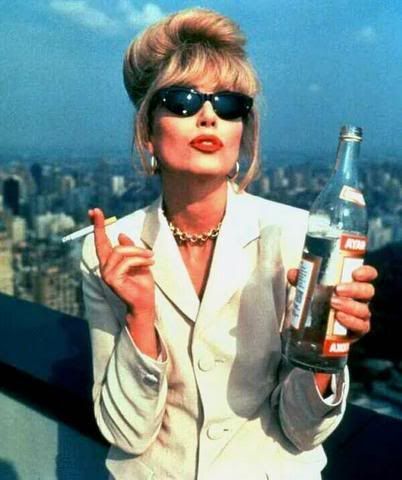 Besides not blogging over the weekend, I also didn't read. Bad Wendy, bad! What I did do was hit The Boyfriend's office Christmas party Saturday night where everyone spent the whole evening telling him (and me) how "smart Wendy is."
Did I mention there was also quite a bit of alcohol at this party?
So why am I so smart? My team won the Christmas trivia contest. Ah yes, that money my parents spent on my liberal arts education has been
so
worth it. Sure, it did teach me how to write (and that's debatable if you're a regular reader of this blog) and research, but by far the real benefit has been all the completely useless knowledge I have rattling around in my brain. I can't do simple math in my head, but dang I can kick your butt in
Trivial Pursuit
.
So what did I win? A $25 gift card at
Nordstrom
. Which I figure will buy me a belt buckle or a pair of socks.
In way more exciting news, the trailer for
the new Batman movie
has landed on the web. Here at the Super Librarian Bat Cave, we love all things Batman and squee'ed like a teenage girl over the fact that hunky, delectable, and very good actor,
Christian Bale
was reprising the role as our favorite vigilante anti-hero. We were less thrilled upon learning that
Heath Ledger
was going to play The Joker. Heath "Pretty Boy" Ledger? As our most favorite Batman villain ever? But after watching this trailer we think he'll do just fine. Color us surprised that he doesn't totally suck and actually looks rather unhinged. We, of course, reserve final judgment until the movie is actually released, but for now it's a big, collective sigh of relief.
And we only have to wait until Summer 2008
.