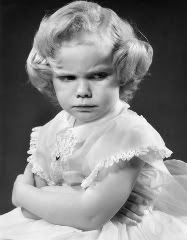 I'm officially old. It's the only way to explain my crankiness about certain phenomena in the romance community. I get it, times they are a-changing, and yet? I can't ignore the baggage that has been left on the tarmac. So I pick up the bags, load them on a cart, and start trailing after the rest of Romancelandia begging them to
"Just look at the bags! Maybe these belong to you!"
Reading romance novels was once something done in secret. Furtively. Women walked into drugstores, grocery stores, bookstores, lurked over in the area where
"those books"
were, and then somehow found the guts to go to the cash register to pay for their purchases hoping like hell some snotty (usually male) clerk didn't provide backhanded commentary. However, like most things, the Internet has changed that. Romance readers have found each other, formed communities, and been able to slither out into the light. Couple that with online retailers and digital reading - we've taken back the night, so to speak. Case in point? The use of the word "smut" to now, presumably, positively describe what we love to read.
This truly is because I'm old. I get it. Romance readers are embracing what they like to read. They're
"taking back the S word."
They want to stand tall and be unapologetic about what they read.
"Yes, this book has hot sex scenes and I love every minute of it!!!!"
And yet, here is Wendy storming off her front porch with her shotgun. Sigh. I'm
so
predictable.
I can't get past the history behind the word as it relates to being dismissive of the genre. That romance novels are
"porn for women."
That it fuels unrealistic expectations in women. That we
"escape"
inside a romance novel because we're simple females whose poor feeble brains can't deal with
"the real world."
Now
git
back in the kitchen woman and make me a
sammich
.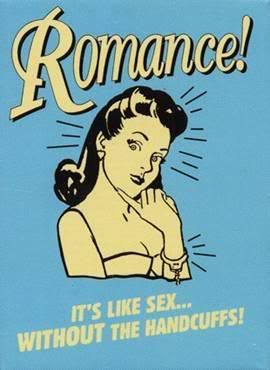 Then there are the writers who proudly proclaim they write smut. I get it. They're taking back the word much like readers are. And yet? I feel these writers are selling themselves short. Hell,
anyone
can write smut. I'm a
god-awful
writer and I guarantee you I could sit down at my computer and bang (ha!) out a completely smutty story in about 15 minutes. It wouldn't be very good - but it would
be
smutty. Writers who write quality erotic romance? Yeah, it's a lot more than a bunch of smutty fetishes strung together. There has to be that emotional component to make it work. Otherwise you
are
just writing porn.
What critics of the genre have never understood is that, when it's done right, it's not simply "smut" or "porn." For the record, I'm not against either. Smut and porn has it's place. You'll never see me at an anti-pornography rally for example (that's probably TMI - but
whatever
....). But if a romance writer is doing their job properly, they're not writing smut or porn. Smut and porn, broadly speaking, aren't overly concerned with emotion. They're interested in the sex act. They're interested in the
"feeling good"
component of it. And romance authors? Emotion is pretty much the whole point of the thing. If you're not writing emotion?
You're doing it wrong
. Which is why my favorite erotic writers (and even non-erotic writers) tend to concentrate on themes of
"awakening."
Of
"personal growth"
of the characters. The goal of the story? Hero and heroine in better emotional spot at the end of the story than they were in the beginning. Full stop.
The S word, the P word, these were (and still are) accusations hurled at readers to shame them. To put us in our place. So while it's admirable that some readers and writers want to take away the power of those words? The use of them merely reinforces the negative connotations. I find the S word, the P word dismissive. They're belittling words, and words are powerful. They have the power to harm, the power to heal, the power to change lives. And the S word? The P word? While "taking them back" can be viewed as admirable - there's too much history standing in the way for it to work for me.
But then, I'm
old
.