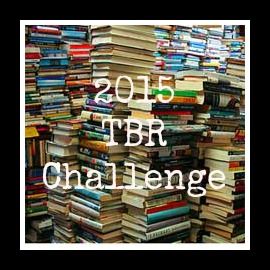 For those of you participating in the 2015 TBR Challenge, this is a reminder that your commentary is "due" on
Wednesday, August 19
. This month's theme is
Impulse Read.
The book you bought because of the cover or the book you bought on impulse or the book you cannot remember why you bought in the first place! However, maybe you make book shopping lists and are strict about sticking to them so the idea that you ever would "impulsively" buy any book is just bizarre to you. Hey, no problem!
Remember - the themes are totally optional and are not required.
It's not about the themes but reading something (anything!) out of your TBR.
For more information, or just to follow along with all the participants - check out the 2015 TBR Challenge Information Page.