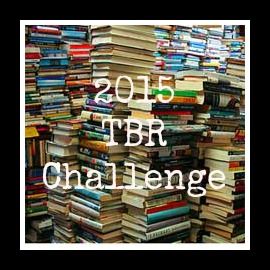 For those of you participating in the 2015 TBR Challenge, this is a reminder that your commentary is "due" on
Wednesday, June 17
. This month's theme is
More Than One (An author who has more than one book in your TBR).
Honestly, this should be one of the easier themes to stick with. Unless of course you're not a freak like me and can resist the urge to glom on to various and sundry backlists. If you have more self-control than I do,
remember - the themes are totally optional and are not required.
Hey, that's fine! Remember, it's not about the themes but reading something (anything!) out of your TBR.
For more information, or just to follow along with all the participants - check out the 2015 TBR Challenge Information Page.