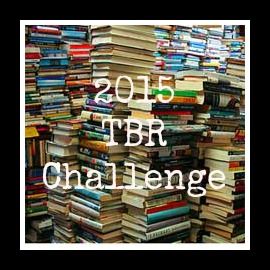 For those of you participating in the 2015 TBR Challenge, this is a reminder that your commentary is "due" on
Wednesday, March 18
. This month's theme is
Series Catch-Up.
This means reading a book from a series that you are currently behind on. It does
not
mean binge reading your way to the end of the series. No, it just means getting one step closer to the finish line. Although my TBR seems to be where all third-book-in-a-trilogy stories go to die. So many to choose from! However,
remember - the themes are totally optional and are not required
. Maybe you have a
unicorn
non-series title calling your name from your TBR. Hey, that's great! Remember, it's not about the themes but reading something (anything!) out of your TBR.
Hey, it's not too late to sign up! For more information, or just to follow along with all the participants - check out the 2015 TBR Challenge Information Page.