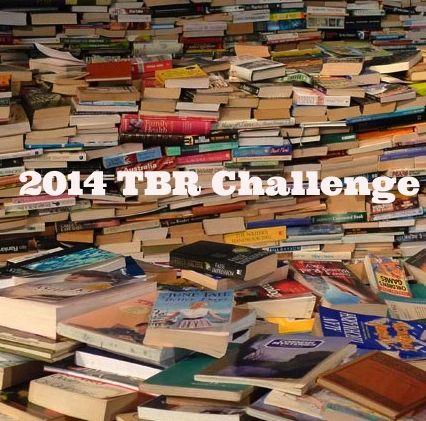 The TBR Challenge
was recently called
a "Romanceland institution," which tickled me no end. It was originally started by
Angela James
(these days the Editorial Director at Carina Press) and was hosted for a number of years by
Keishon
, who has one of the best crime fiction blogs around. As Keishon's interests and blogging evolved, I asked to take over hosting duties, which I did in 2011 (uh, I think).
Per tradition, we have themes every month. I tell participants that themes are "optional," but as the host, I try to adhere to them. Which is usually more than easy to do since I have a TBR Pile that can be seen from space.
Title links will take you to full reviews
.
January
- We Love Short Shorts! -
Baring It All
by Megan Frampton -
Grade = B+
I've known Megan a long time, and this was my first read by her. This short, sexy novella hit the spot and I loved Frampton's "voice." Looking forward to reading more of her work.
February
- Series Catch-Up -
His Best Friend's Baby
by Molly O'Keefe -
Grade = B-
A compelling read by O'Keefe and OMG, great conflict. Unfortunately said conflict tended to overshadow the romance. But, still, I liked this quite a bit.
March
- New-To-You Author -
Natural Law
by Joey W. Hill -
Grade = B-
Ground-breaking erotic romance (says me), even though it wasn't the book I wanted it to be. Still, given it's 2004 publication date, color me impressed. It also made me sad that BDSM in erotic romance is so frickin' "one note." Hill did some things differently here, back in 2004. Moar different!!1!1!!! says Wendy.
April
- Contemporary -
How to Misbehave
by Ruthie Knox -
Grade = B+
A picture perfect novella. A great romance that works with the word count. And when was the last time you read a "meet cute" that involved a tornado?
May
- More Than One -
Badlands Bride
by Cheryl St. John -
Grade = B
Classic St. John, a very nice romance. All the more compelling because the blurb, on paper, should have annoyed the daylights out of me. But the author totally makes it work.
June
- Classic -
Halfway to Heaven
by Susan Wiggs -
Grade = B
A Pygmalion themed romance set against Gilded Age Washington D.C. I really enjoyed this one a lot, notable since I normally stay away from political-themed fiction.
July
- Lovely RITA -
Always to Remember
by Lorraine Heath -
Grade = A
The best book I read this year, not just for the Challenge. Just....perfect. Wonderful. Amazing. It's available in a digital version, go read it now. Seriously. It's amazing.
August
- Luscious Love Scenes -
Soloplay
by Miranda Baker -
Grade = B
A romance about a repressed librarian who has never had The Big O. Let me tell you how much this story should have annoyed me. But it didn't! I really liked it! It was fun! Oh man, how I miss "fun" erotic romance.
September
- Recommended Read -
Baby Makes Three
by Molly O'Keefe -
Grade = B+
Huh, I read two Molly O'Keefe books for the challenge. Anyway, this is the first in the trilogy about a reunited, now divorced couple. It's a real heartbreaker. It's not perfect, but man - it blew the mercury out of the top of the Angst Meter.
October
- Paranormal or Romantic suspense -
She Walks the Line
by Roz Denny Fox -
Grade = D
A Chinese heroine. And that's the only thing memorable I can say about this story. It's drowning in continuity series baggage and the hero's plot moppet twins were BEYOND pointless. I should have DNF'ed this.
November
- Historical -
A Dream Defiant
by Susanna Fraser -
Grade = B
I DNF'ed my original pick for this month, time was short, so had to go with a novella. This was a short novella, in that I wish it had been longer, but it was a compelling read and I loved Fraser's "voice." Will definitely read more by her.
December
- Holiday -
Mistletoe Marriage
by Jessica Hart -
Grade = B+
Everything I love about a Jessica Hart category romance. A great friends-to-lovers theme and a light touch by the author, even when angst does come into play. Not my favorite by her, but definitely worth seeking out.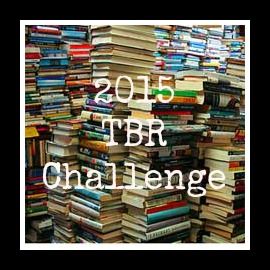 Sign-ups for the
2015 TBR Challenge are well underway
! You can learn more at the Information Page.
Please leave a comment on this post or over at the Information Page
if you would like to participate. It really is a lot of fun, and a good way to help cull down the piles of books.