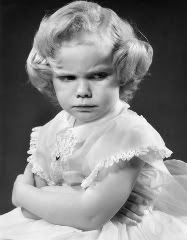 OK,
seriously now
?! Little Miss Crabby Pants can literally go several months between appearance and yet this is the third time she's somehow managed to break her restraints and crawl down Wendy's mental attic stairs in the past couple of months. But here she is again to discuss a recent Guardian article written by a YA author (who I will not name because damn the woman has gotten enough free publicity already) who tracked down (as in
PAID FOR A BACKGROUND CHECK
, found out where the reviewer lived AND worked and proceeded to
CALL HER AT WORK
and
SHOW UP AT HER HOME!!!!!!!!!!!!
) who didn't like her book.
I'm sorry,
it bears repeating
:
!!!!!!!!!!!!!!!!!!!!!!!!!!!!!!!!!!!!!!!!!!!!!!!!!!!!!!!!!!!!!!!!!!!!!!!!!!!!!!!!!!!!!!!!!!!!!!!!!!!!!!!!!!!!!!!!!!!!!!!!!!!!!!!!!!!!!!!!!!!!!!!!!!!!!!!!!!!!!!!!!!!!!!!!!!!!!!!!!!!!!!!!!!!!!!!!!!!!!!!!!!!!!!!!!!!!!!!!!!!!!!!!!!!!!!!!!!!!!!!!!!!!!!!!!!!!!!!!!!!!!!!!!!!!!!!!!!!!!!!!!!!!!!!!!!!!!!!!!!!!!!!!!!!!!!!!!!!!!!!!!!!!!!!!!!!!!!!!!!!!!!!!!!!!!!!!!!!!!!!!!!!!!!
Please see
Dear Author
and
BookThingo
for more concise round-ups. Both have done wonderful posts. As for Little Miss Crabby Pants? She's here to swing a baseball bat and hopefully knock some sense into the situation. You know, assuming
any
sense can be found - which at this point is highly dubious. Especially since I've seen a lot of "victim blaming" (well that reviewer had it coming to her!) and
some
authors
and
readers somehow,
for reasons that total escape me
, "sympathizing" with
The Stalker
.
First, authors who somehow think
The Stalker
is some sort of
Folk Hero
- let's stop for a moment and put the shoe on the other foot.
Would you feel the same way
if it was the reviewer/blogger/GoodReads participant who
PAID FOR A BACKGROUND CHECK
, found out where
the author
lived and worked and proceeded to
CALL THE AUTHOR AT WORK
and
SHOW UP AT THE AUTHOR'S HOME
? Yeah, my guess is not so much. I'm guessing if
The Stalker
was
The Stalkee
, you'd feel a whole lot different about this situation. Would I be seeing the same amount of victim blaming? Something tells me
Not So Much For $200 Alex
.
So yeah, authors who somehow think that
The Stalker
was in the right? Check yourselves at the door. Do NOT pass Go. Do NOT collect $100.
But, but, but - Little Miss Crabby Pants, that Mean Ol' Reviewer/Blogger was using a *GASP* pseudonym!
Yeah, well guess what cupcake? So frickin' what? Reviewers, blogger, Average Joes use fake names online
ALL THE TIME
. And you know what? Not everybody does it because they're a
Big Ol' Meanie
up to know good. They do it for personal reasons.
Some of the same frickin' reasons that authors use pseudonyms
. Maybe the reviewer likes to review kinked up BDSM novels featuring shapeshifting dragons and doesn't want her employer to hit upon her using a Google search. Because guess what? Employers
ROUTINELY
look at things like Google, Facebook, Twitter
all the blasted time
, especially when we're talking about a hiring or firing situation. Or, you know, maybe the reviewer/blogger has an abusive ex in their past, enjoys social media, but doesn't want said ex to come a-knocking on their door.
Or, you know, maybe they just want to keep to keep their private life, here's a thought - PRIVATE!
Reviewers/bloggers don't necessarily use pseudonyms to be
Big Ol' Meanies
. Sometimes they do it for very serious reasons and sometimes they do it for totally mundane ones. You know, maybe
for some of the same reasons
you write romance novels under the name "Candy Bush."
I spent some time over the weekend hanging out with writers - one of whom who has been published for several years now. Her first question to me was to ask if I'd spoken directly with Jane (the
whole DA/EC suit
that is a separate cluster and we've already hit upon). Said writer feels about it the way I do - which is to stay it's
really, really eff'ed up
, that Jane now finds herself in a big ol' mess that she shouldn't be in in the first place and that it's really unfortunate for all the authors/editors/contractors stuck in limbo. She knew that as far as talking romance novels online that I'm older than dirt and I expressed how I thought
nothing
like this could
possibly ever happen
. Which is where I'm at with this new development of an author going to
great lengths
to stalk a reviewer/blogger/GoodReads participant. Granted
The Stalker
isn't a romance author - but
still
.
I feel it's worth mentioning that 15 years ago I thought I saw a lot of unfortunate things in terms on online behavior. Authors who weren't fans of emerging sites like The Romance Reader,
All About Romance
and
Mrs. Giggles
. Things were said. And my eyes
did
bug out on occasion. I now feel like I owe everybody back then who may have had a moment where they got caught with their pants down an apology. Why?
BECAUSE THEY DIDN'T RUN BACKGROUND CHECKS AND STALK ANY OF US!!!!!!!!
Several years ago I thought
"it's gotten better."
We had a whole crop of "new" authors who had grown up with the idea of an online commentary. They grew up with TRR, AAR and Mrs. Giggles. Social media did throw a new wrinkle into things, but I truly thought - everybody "gets" the sandbox now. They may not always LIKE said sandbox, but they "get" it.
Well, some people have clearly not "gotten it." The only thing, and I mean the ONLY, thing that gives me some comfort is seeing authors I've routinely interacted with online, authors I've had professional relationships with, see this the same way I do. Which is.....
OMG SHE PAID FOR A BACKGROUND CHECK!!!!!!!!!!!!!!!!!!!!!!!!!!! SHE CALLED HER EMPLOYER!!!!!!!!!!!!!!!!!!!!!!!!! SHE SHOWED UP AT HER HOME!!!!!!!!!!!!!!!!!!!!!!!!!!!
Look, let's say, devil's advocate time - that the reviewer/blogger/GoodReads commenter
was
a
Big Ol' Meanie
and
"had it coming."
Let's say, for a nanosecond, that I don't think the victim blaming in this incident is
so
far out of bounds that it's three states over. That still does not justify:
PAYING FOR A BACKGROUND CHECK!!!!!!!!!!!!!!!!!!!!!!!!!!!!! CALLING HER EMPLOYER!!!!!!!!!!!!!!!!!!!!!!!!! SHOWING UP AT HER HOME!!!!!!!!!!!!!!!!!!!!!!!!!!!!!
Because, you know, if there was something egregious going on? If there was something that was totally out-of-bounds? There are other avenues. Legal avenues. Options. Instead this author decided that
stalking
was just a
Grand Ol' Idea
.
Here's the thing authors: sometimes readers are jerks. We are. We just don't "get" it. But guess what?
This is not a new development
. We've not been "getting" it
for eons
. Shakespeare had his critics. Jane Austen had her critics. Mark Twain had his critics. Charles Dickens had his critics, and so on. And you know what? Those critics sometimes said things about the work, about the authors personally that were "out of bounds." But guess what? Once the book leaves you, once the work is out there,
YOU KNOW LONGER HAVE CONTROL OVER IT
. Yes, I know - that's harsh. It's tough to hear. And yes, there will be
Big Ol' Meanies
who don't like your book and somehow attribute that to you as a person. But that does not mean you should:
PAY FOR A BACKGROUND CHECK!!!!!!!!!!!!!!!!!!! CALL THE READER AT WORK!!!!!!!!!!!!!!!!!!!! SHOW UP AT THEIR HOME!!!!!!!!!!!!!!!!!!!!!!!!!!!!!!!!!
If you want to keep "control" over your work? Write it.
Don't publish it
. Keep it buried on your hard drive or collecting dust under your bed. The minute you put it out there for consumption, for good or ill, it's no longer yours.
It belongs to the masses
. And if you don't like the masses? If you only want the masses to blow sunshine up your butt? (Good luck with that by the way) Then you cannot publish it.
Because nothing ever is all or nothing
.
Nothing is ever universally loathed or universally loved.
Period. End of discussion.
I've been online talking about romance novels since 1999. I've been blogging since 2003. In that time
many, many, many
readers have asked for my advice about blogging. How to get started, what they should do, is it a good idea.
I've always encouraged them
.
Always
. Because I believe that talking books online is better, stronger the more voices there are. And the more divergent those voices are? The better. I believe in
Something For Everyone
. If you don't like one blog? That's OK. There are literally
HUNDREDS
of other places you can go to get your book fix. And really, isn't talking about books the bestest? What do I tell these advice seekers now? What do I say to them? Because honestly,
I have no clue
. I'm at the point where even I don't know what to say, what I should do - and people, if that's not eff'ed up after 10+ years of blogging I'm not sure what is.
I was wrong. Things have not gotten better. It wasn't the Wild West 15 years ago. It's the Wild West right now.