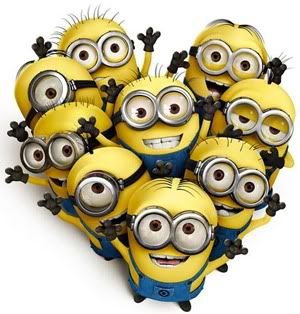 I was out at a library yesterday doing a program about (what else?) romance novels. The idea of the program was talk about upcoming releases, trends, what's popular right now etc. It was a smaller group, so very informal, and questions started flying. Then a former colleague asked me for author recommendations for romantic comedy.
It is a truth, universally acknowledged that the moment Wendy is asked for recommendations her brain freezes up. Most of the time I'm sitting in front of a computer when this happens, and good ol' Google comes to my rescue. Not this time though, and I only managed to squeeze out a couple of names. Certainly, there must be more!
Which, hello -
of course there are
. So I called on the expertise of Romance Twitter and everyone subsequently made me feel like a brain-dead moron.
Keira Soleore
asked if I was going to do a blog post - and now here we are. Feel free to shout-out more suggestions in the comments section.
Contemporary
Sandra Antonelli
Jennifer Crusie
LB Gregg
(male/male)
Kristan Higgins
Julie James
Susan Elizabeth Phillips
Penny Reid
Jill Shalvis
Vicki Lewis Thompson
(early work, also paranormal)
Lucy Woodhull
Historical
Connie Brockway
(specifically
Bridal
series and
Songbird's Seduction
)
Tessa Dare
Megan Frampton
Georgette Heyer
Julia Quinn
Paranormal
G.A. Aiken
Dana Marie Bell
Molly Harper
Shelly Laurenston
Katie MacAllister
(also historicals!)
Erotic
Emma Chase
Portia Da Costa
(Wendy endorses
In Too Deep
)
RL Mathewson
Charlotte Stein
(Wendy endorses
Addicted
)
In the British Tradtion
Helen Fielding
Marian Keyes
Sophie Kinsella
Jill Mansell