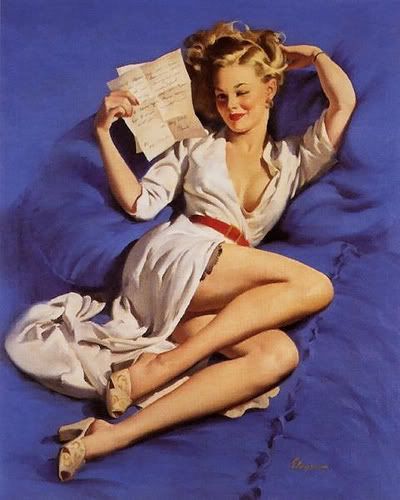 For the last several years I've done
Year In Review
posts here at the blog, rehashing my previous year in reading. I'm a bit of a nutter, so I tend to spread out the fun over
several
posts. Because why read one post about what I read last year when you can read three or four! To kick things off, I'm going to look back at the numbers. I started reviewing and blogging in a world before GoodReads, so I still employ a fairly simple spreadsheet method for keeping track. Here are some of the highlights just looking at the numbers:
In 2012 I read 100 books
. Exactly.
Uh sort of
. I did count novellas and short stories as "books." And OK, I counted DNFs that I spent a fair amount of time on (if I slogged through 1/3 of it then did some skimming ahead, I counted it). My Man thinks this is "cheating." I think it's my blog and I can do what I want. So yippee! I hit 100 books this year! In comparison? I read
95 books in 2011
,
94 in 2010
and
95 in 2009
. The takeaway here is that Wendy is pretty consistent.
Here's a look at my assigned grades for 2012 compared to 2011
:
A = 6 (2 in 2011)
B = 54 (54 in 2011)
C = 24 (23 in 2011)
D = 10 (11 in 2011)
F = 1 (0 in 2011)
DNF = 5 (5 in 2011)
So what does this tell us? I suck as a
Mean Girl Reviewer
. At any moment
The Mythical Horde Of Mean Girl Reviewers
are going to show up on the Bat Cave doorstep brandishing pitchforks demanding my membership card and secret decoder ring. OK, not really - but it's fun to think about. No, it just further illustrates that I'm
really
consistent. I've long said that the bulk of my reading lands somewhere in the Good (B) to OK (C) range, and these numbers back that up.
As far as publication dates went, I did pretty good this year spreading things around,
although per usual new releases won the war
:
1985 (2 books), 1996 (2 books), 2004 (2 books), 2005 (1 book), 2006 (1 book), 2008 (3 books), 2010 (2 books), 2011 (8 books), 2012 (79 books).
Even with the TBR Challenge, I really need to do a better job of reading older releases throughout the course of the year. Not sure how to do this though unless I decide to cut back on my "reviewing obligations."
So what did I read this past year? I tend to "tag" my books, and this system of mine has always been a bit of a mess. I tend to tag books with multiple labels, and I'm not always consistent with them - so take these numbers with a grain of salt!
American-set historical = 2
Contemporary = 40
Erotic Romance = 13
Gay Romance or M/M = 1
Erotica = 6
Novella / Short Stories = 19
Series or Category Romance = 30
Western = 9
Anthology = 1
Medieval = 3
China = 1
Regency = 12
Inspirational = 4
Historical Fiction = 1
Mystery / Suspense = 4
Non-Fiction = 1
Romantic Suspense = 4
Serialization = 6
The publishers I read this year
are actually more eclectic than I suspected! Here are the publishers I read last year:
Aphrodisia, Avon, Ballantine, Bantam, Berkley, Burroughs, Cleis, Harpercollins, Kensington, Loveswept, Minotaur, Pocket, Sourcebooks, St. Martin's, xCite, Self-Published.
In the Harlequin family I read
: Carina Press, Desire, Historical, Undone, Intrique, Presents, HQN, Romance, SuperRomance, Temptation, Kimani, Love Inspired Historical, Mira and Spice Briefs.
Whew!

Rounding out 2012 in numbers are my review totals.
I reviewed 97 books this year
, either on this blog, over at
TGTBTU
or as First Looks at
Heroes & Heartbreakers
. Of the three books I didn't review? All DNFs. In all cases they were books I just couldn't warrant devoting an entire blog post to. Although I did mention them in my monthly wrap-up posts with a quick blurb on why they didn't work for me.
And that, my friends, is a look at my reading year according to the numbers. Further posts will follow highlighting what I read for the TBR Challenge in 2012, along with the good stuff I read last year. There will be no post on my "worst" or "disappointing" reads for the year - because,
blech
, I have no desire to relive the bad and ugly. Once was more than enough.....