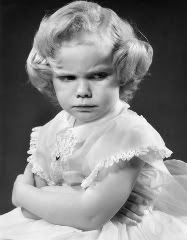 This is a blog post I've been cooking on for a while, and one that I had to let percolate before I went off half-cocked with a full head of steam. Why? Because it's bound to bring out the self-publishing trolls.
You all know the ones I'm talking about
.
I should preface this post by saying that I am a librarian, and librarians do not, generally, hate self-published writers. It's just we've been on the front-lines for a
very
looooooong
time. Back in
The Dark Ages
before self-publishing was
The New Black
. Fielding calls and visits from people who looked, and smelled, like the
Unabomber
and were "publishing" various "manifestos" in their basements. There's still a crap-ton of dreck out there in the self-publishing world, but it's no longer just a territory for the crazy, delusional, and all-out kooky - although yes,
they're still there
. So yeah, if you ever run up against a librarian who turns up their nose at self-publishing? That would be why. We have battle scars that the
Knights Templar
can only dream about.
Here's my problem though: If I hear one more thing about how digital is taking over the universe, print books are going to be obsolete tomorrow, that publishers are on their last legs, I'm going to punch the misguided soul who utters it in my presence right in their face. And here's why:
If self-publishing is so super-gee-whiz fantastic why are so many self-published authors willing to sign deals with traditional New York publishers?
Yeah, riddle me
that
.
Bella Andre
has signed a deal with Harlequin to release her originally self-and-digital-only-published Sullivan's series in print. "New Adult" writers
Cora Carmack
and
Tammara Webber
have inked deals. There's
Amanda Hocking
(of course) and the mother of all self-published authors jumping ship to traditional New York? Yeah,
E.L. James
.
And these are just the folks I thought of off the top of my head without breaking out my Google-Fu.
So if self-publishing is so great and writers can make oodles of money that they get to keep all to themselves and don't have to share any of it with an
Evil Publisher
- why ink these deals with traditional publishers?
I'll tell you why:
Expanding Your Reach
.
Or in simpler terms, it's
All About The Distribution Baby
.
Because if the nightmare that is
Fifty Shades
taught us anything it's that print is nowhere near dead.
That series sold crazy tons of copies in print
. And no matter how much a segment of the self-publishing community likes to rail against
Evil Publishers
? There's not a one of those folks that wouldn't cough up a kidney if Random House came knocking on their door promising them
Crazy E.L. James Numbers
.
Fifty Shades
taught us not everybody is reading digital. No really, they aren't. These readers (active or casual) also aren't necessarily spending their free time online, mindlessly trolling Amazon, blogs, whatever looking for that next great undiscovered self-published author.
Shocking, I know.
You know where these people are? Other places. Oh, like WalMart and Target and Costco. And even though there are less places to distribute books these days? Yeah, publishers can still distribute the hell out of them (not only to brick and mortar outlets, but online ones as well). I want to meet the first self-published author who cracks the WalMart nut
as a self-published author
. Because
that
person?
That
person will truly have changed the face of the publishing industry as we currently know it.
Here's what I think: I think self-publishing is very quickly morphing into a marketing gimmick. A strategy that publishers can use to feed the hype machine. To exploit the human tendency to love an underdog. See! E.L. James is just like you and me! And she wrote this book! And published it herself! You go girl! Publishers just need to sit back, wait to see what books are generating a modicum of buzz, swoop in, sign the deal, and they've got built-in, ready-made PR.
It's genius.
And for the self-published author? I think we've already seen that they don't necessarily need to write a well-written book (
zing
). They just need to write the book that generates enough of a buzz to get some publisher's attention. Are the days of toiling on craft and working your ass off going the way of the dinosaur? I don't think that will ever
entirely
go out of vogue, but I do think we'll see more
Lottery Ticket Mentality
creeping in to self-publishing.
"Let me play these numbers, throw up a digital version on Amazon and see what happens...."
Which, for the self-published author who truly feels that self-publishing is the right choice for them and genuinely feels that traditional NY isn't their scene (and yes these writers do exist)? Yeah, I feel sorry for them already, because I totally can see this
Lottery Ticket
thing becoming really annoying really quickly (assuming my theory has any merit whatsoever).
So yeah,
Little Miss Crabby Pants
is just about full up on the whole
Publishers = Evil Goliath
,
Self-Published Writers = Shining White Knight David
. Until I start reading about droves of authors telling New York to go screw themselves,
which I don't see happening anytime remotely soon
, I refuse to believe traditional publishing as we know it has boarded the Titanic.
Because.....they haven't.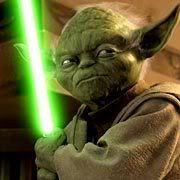 Oh sure, they'll continue to engage in practices that piss me off (
Hello, Digital Content Practices For Public Libraries
) - but they do these things because, for right now, they can. There is no incentive to change (well, until
Barnes & Noble
goes belly-up and then maybe they'll start being nicer to libraries since, you know, WE DISPLAY AND HAND SELL THEIR PRODUCTS).
But yeah, color me skeptical that self-publishing is going to take down the
Evil Traditional Publishing Empire
. Unless New York Publishing has
a vulnerable exhaust port
I'm unaware of.....