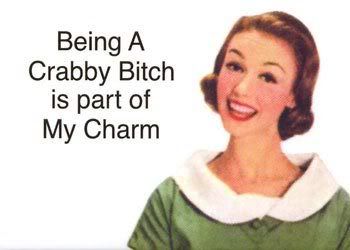 As evident in my last whiny rambling post
, my brain is a bit scattered at the moment. So while I've never admitted to being the brightest crayon in the box, I'm a little slower on the uptake than usual these days. But no matter how I read it,
this post over at All About Romance today
is so full of wrong that it boggles my mind. Let's begin by addressing the sentence that set Wendy off.
"I have moved past the Harlequin love and I am mystified by serious readers who haven't."
What follows is some back-pedaling, but at that point I was so annoyed we had reached the point of no return. Now if you're a "serious reader" of this blog, you'll probably think it was the category romance slam that pissed me off. Which, it did. But what really got my goat was the "serious reader" jab.
Here's my problem with a phrase like that one - it has no meaning. It's nonsense. What the feck is a "serious reader" anyway? Is it a person who reads 100 books a year? Is it the person who only reads science fiction because we all know that's the "smart genre?" Is it a person who only reads 3 books a year but they're all
Super Serious Literary Tomes That Clock In At 800 Pages
? Is it the person who reads a book with an eye towards dissection and analysis? Is it the person who only reads books that get glowing reviews in the
New York Times Book Review
? Is it the person who only reads non-fiction?
The answer?
THERE IS NO ANSWER!
(And if there were an answer I'm pretty sure my library science professors would have crammed it down my throat ad nauseam).

Look, I get that not everyone is going to love everything. Truly. But the gist of this blog post seems to be
Stop Bashing The Trilogy That Shall Not Be Named But If It's A Small Town Romance Or Category Romance It's OK To Say It Sucks Eggs
. Um, yeah. No. That doesn't really work for me. It would be like me saying that all of you who like paranormal romances aren't "serious readers." Which leads me to a phrase I use a lot, especially with librarians:
Just Because You Don't Like It Doesn't Mean It's Automatically Wrong.
Shocking, I know.
Granted, I'm willing to concede that my love of the category format has made me more than a
wee
bit defensive over the years. I've largely gotten to the point where most of the time it rolls off my back. But this blog post commits the one cardinal sin that I'm unlikely
ever
to "get over." That practice by some
romance
readers, people who
claim
to love the genre, slamming the format. Seriously, don't we get enough of that bullshit (yeah, I just said that) from people who don't read the genre? Do we really have to keep going there?
Here's the thing, category romance isn't going to be for everybody. There's never one thing that's for everybody. It goes against everything we know about human nature. However that doesn't mean anyone should be completely incapable of understanding the appeal of the format.
I read romance because I'm a
Character Ho
. Actually I read period because I'm a
Character Ho
. What category romance gives me, as a reader, is a very intense focus on the romance and the characters. When it's done right, it's magic. It's also not one size fits all. I've read category romances that are light, fluffy, cotton-candy confections. The kind of books that entertain you while you're reading them, but an hour later you can barely recall what you read. I've read category romances that are so angst-ridden and emotional that I'm exhausted by the end. I've read category romances so awful that they have questioned my faith in humanity. I've read category romances so good that they literally haunt me for days.
And you know what? You can say things like that about
all
books. Not just romance and not just category romance.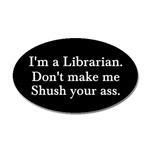 I love category romances and think everybody else should love them too. Realistically though, I know that's just not possible. But I do expect readers in the community to respect each others choices. I haven't read
That Trilogy That Shall Not Be Named
, and it's very likely I never will. But you don't see me going around telling people online (or people who ask about the books at work) that they're obviously not "serious readers" because they liked them. So please for the love of all that is holy don't make statements like this one:
What gives anyone the right to judge a reader for a book she likes? I am sick of the vicious remarks I've read on Twitter, but the casual swipes are also getting to me.
and then turn around and write this:
I have moved past the Harlequin love and I am mystified by serious readers who haven't.
It just makes you look stupid.