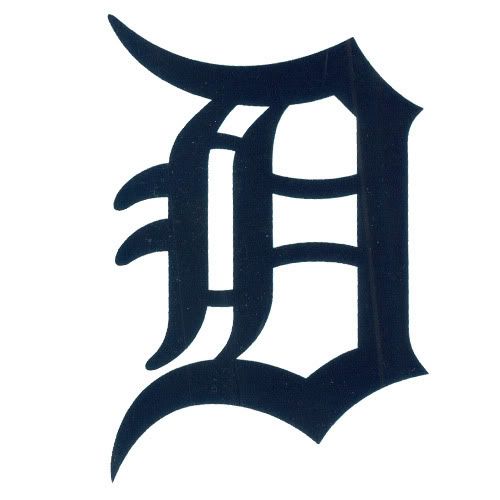 For those of you who barely tolerate my baseball ramblings, you can thank your lucky stars that the season is officially kaput for my hapless
Detroit Tigers
. My kitties, who got declawed post-All Star break, finished up at an Even Steven 81-81. WooHoo! .500 baby!
Sigh.
But oh happy day for some of you. The Bat Cave is likely to be a Baseball Free Zone until at least late March. Enjoy the reprieve while it lasts.
+++++
In other news, anyone else out there in Romance Bloglandia watching
Boardwalk Empire
? My first order of business once I got back to So. Cal. was to watch the first two episodes that were saved on my DVR. So far? I'm liking it. In fact, I'm about
thisclose
to being hopelessly addicted to it. At the very least it will keep me entertained until
Justified
comes back for it's second season.
+++++
In the
Oh Really?
department, they've apparently remade
True Grit
. For those of you not in the know, this book by
Charles Portis
was first made
into a movie back in 1969
starring John Wayne (for which he got his only Oscar). I'll be honest, of all the John Wayne vehicles, I kind of figured that
The Searchers
would get the remake treatment first - but True Grit isn't necessarily a bad choice. Jeff Bridges is taking over the Wayne role - and he and Josh Brolin certainly look their parts. Matt Damon on the other hand? I'm not so sure. Of all the actors I can envision being in this movie, Damon is pretty far down on the list. But who knows? Maybe he'll do alright....