The Book
:
Dangerous Allies
by
Renee Ryan
The Particulars
: Steeple Hill Love Inspired Historical, Inspirational Historical Romance,
September 14, 2010
The Blurb
:
In Nazi Germany, British agent Jack Anderson risks his life working undercover as an SS officer. And his latest mission—to uncover intelligence about a secret Nazi weapon—is his most perilous yet. Especially since he'll have to work with Katarina Kerensky. The famous actress is too dangerous to trust—and too beautiful to ignore.

Desperate to save her mother from the Gestapo, Katia reluctantly agrees to work with the coolly handsome Jack. But can she trust a man whose sense of honor is tangled in a web of lies? In a race against time, Jack and Katia forge an alliance to take down the enemy…and learn whether love can survive in a world gone wrong.
Is It In Wendy's TBR?
: Not yet, but I'm thinking it will be soon.
Any Reviews?
: September release - so not yet. Although it's currently on sale over at eHarlequin in
both print
and
ebook
.
Anything Else?
:
Dear Publishers Of Secular Romance,
Thank you. Thank you
so
much! I'm glad you work
extra
hard to filter out different time periods and settings so our poor wee lil' heathen reader brains don't start hurting. None of us are interested in reading Edwardian era, World War II, westerns (pre
and
post Civil War), Australia, Africa, the Far East, romances about "icky" working class characters etc. - so yes - please keep up the "good" work of making sure only the inspirational fiction market gets anything
remotely
resembling variety.
/end sarcasm
Sincerely,
Cranky Wendy Who Is Coming Dangerously Close To Whippin' Out Little Miss Crabby Pants.
Oh wait....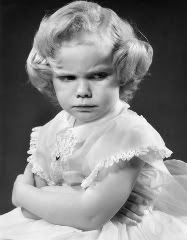 There she is.
Humph ::flounce, flounce, foot-stamp, pout::
Shout-out to the author blog
Petticoats and Pistols
for tossing this beautiful cover
in my face. That dress! That tuxedo! OK, sure. I want to give that heroine a box of
Twinkies
(
and
a sandwich) - but still?
Swoon