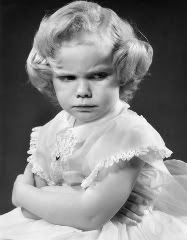 Why yes, I did see the game. I recorded it even. And yes, Armando Galarraga,
one of my pitchers
, had his bid for A PERFECT GAME
snatched away by a blind douchebag umpire
who blew the final call on the FINAL FRACKIN' OUT of the game.
Sooooooooo, angry. I'm sooooooooo angry I've had to rewrite this blog post ten times to tone down the swearing and frothing at the mouth.
(My Man: That's it Wendy. Work through your anger....)
Seriously, SOOOOOOOOOO angry. Super Hulk-like angry.
Wendy mad, Wendy smash!