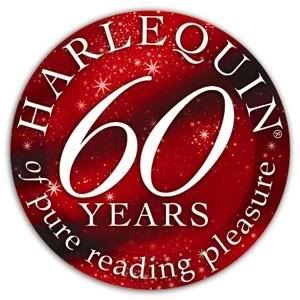 In a moment of pure insanity, I put in a 10 hour work day yesterday and gave
two
presentations on the romance genre. It seemed like a good idea at the time, which I really can't explain. I'd say I was high, but the hardest drug I do is caffeine.
The morning started with a presentation about
Harlequin
that I gave to our library assistants. In the library world we call these happy folks "para-professionals." They don't have a library degree, but maybe they're working towards one, or they have comparable job experience. The goal of this presentation was to educate them on category romance (No, it's not all Harlequin Presents), make them aware that cover art and lines change, and to discuss tips on how to "deal" with paperbacks in general at their individual branches.
I think this presentation was very well received by most of them. Some of them were likely bored out of their minds. Wendy's talking about romance novels. Again.
Blah, blah, blah.
As an added bonus, I also discussed Harlequins single title lines (Mira, HQN, Spice etc.) and got a lot of
really
good questions. A couple enlightening moments:
Harlequin publishes in the ballpark of 120 titles every month. Yeah. Take it from the librarian, this is an obscene number. Some of the administration folks in the audience actually gasped out loud when I told them that.


Harlequin sells 20 million copies (worldwide) of Harlequin Presents titles each year. Yes, I found this number from Harlequin promo material. 20 frackin' million! Each frackin' year! No wonder Harlequin claims those dopey titles sell books. You can't really argue with 20 million! Wowzers.


I got asked about trends in the romance genre in general. My answers were urban fantasy (separate genre altogether, but lots of romance readers are reading it) and historicals. Mark my words people, I think we're in for a massive historical resurgence. Let's see if I'm right.

The second presentation was a much more general discussion on the romance genre at one of our smaller libraries. This was an evening program at a smaller branch, so I was honestly hoping at least one warm body would show up. For any librarians reading this, you'll relate that programming tends to be a crap shoot. You just never know what's going to happen. So color me pleasantly surprised when 13 people showed up! And it would have been closer to 18, except people called to cancel because of being sick.
I think the program went well, and I hope I didn't bore them. Everybody in the audience was already a romance reader, so we covered all the basic sub genres (contemporary, historical, paranormal, inspirational etc.) and talked books in general. I promoted the heck out of my library's upcoming literary event, talked up the authors that were going to be there (Linda Wisdom, Tessa Dare and HelenKay Dimon) and got them to check out some books. Hopefully they liked it and I didn't suck. Programming is hard for small libraries, and I wanted to do well for the staff at that branch. They're good peeps.

A couple things of note about these presentations, I think my secret blogging identity is getting to be less of a secret. I've never "hid" my true identity online, but I've also never willy-nilly discussed my blog with my employers. I just don't. Period. However, seems some of my fellow employees have found me. The attendees at the library program last night wanted my blog address (Uh, hi ladies!) and my boss made me show the library assistants the Blogger Bundles I suggested to Harlequin. Sigh. I'm not sure how I feel about this. OK, I guess. But maybe this means I need wash out my mouth with soap, and watch my language more closely. I know my father would certainly approve of that.