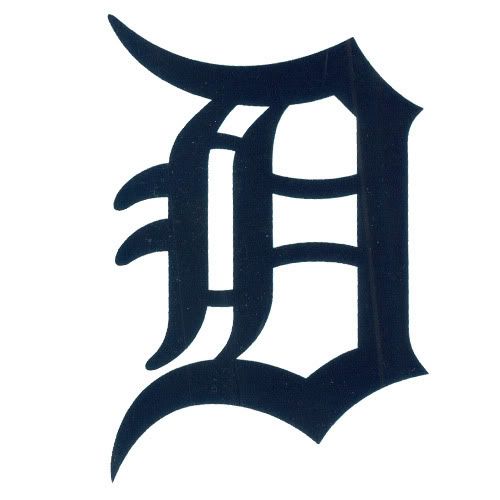 For those of you who thought about me this weekend, why yes - the Detroit Tigers
are
trying to kill me. Instead of,
oh I don't know
, playing some offense and actually,
oh I don't know
, hitting the baseball - they've decided to make life interesting. So instead of doing something really radical like,
oh I don't know
, not dicking around and just winning the American League Central division already - we now have
a tie-breaker game
on Tuesday against the Minnesota Twins to look forward to.
Since I know you're all dying to know what I think, I'll tell you.
Tigers lose.
Why? Because even if our pitching staff shows up and has a spectacular game, the Tigers have shown
all year long
that they can't hit the baseball. So unless the pitching staff all turn into .350 hitters and we decide to play
National League
rules on Tuesday, I don't see the Tigers in the post season.
I know. Aren't I just the little killjoy?
I hope I'm wrong - but I don't think I am.
A lot has been made of the Tigers postseason run (at this point, dreams) because of what a clusterfuck (yeah I said it) the city of Detroit is. I'm a Michigan girl, through and through, but even loving the area as I do, it's hard to look at Detroit and the state as a whole, and not want to weep these days. While a lot of people in the country didn't start feeling the effects of the current recession until recently, the Midwest (and I'm lumping western New York state in here as well) have been feeling it for
years
. I moved to California five years ago because of it.
Five years ago
.
And if I'm honest with myself, the writing was on the wall before that.
People in Michigan tend to have a healthy disdain for Detroit. First there's the resentment in the belief that if Detroit fails, the entire state is screwed. Also, it's hard to love Detroit when there has literally been decades of ineptitude and corruption. It's easy to be pessimistic about the city, especially with countless examples of urban decay, poverty, a horrifying unemployment rate (28.9% - no lie), and despair smacking you in the face.
All that being said, Detroit is still a city worth saving. Despite it's multitude of problems, there are good people in that city, fighting the uphill battle of trying to resurrect it. Will they be successful? Who knows? But in the meantime, Time magazine has decided
to follow the story
. They
bought a house in the city
, and plan to spend the next year profiling all things Detroit. The industry (such as it is), the politics, the people. Will the coverage be all about how terrible everything in Detroit is? Well OK, there is some of that. But there's also some hope. And Michiganders are nothing if not hopeful.
Go Tigers!
Follow Time's
Assignment: Detroit
coverage.