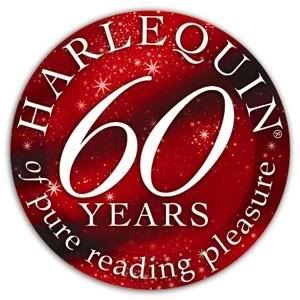 Every year my employer wants me to take on a special "project." Essentially something that goes above and beyond my normal job duties. In the past I've done everything from weeding, to committee work (blergh!), to giving a reader's advisory talk on the romance genre. I had my annual review this month, and once again, as am I sure will shock no one (Ha!), it was declared in writing that I am full of awesome. It also means it was time for me to come up with a new "project."
This year the lucky winner is
Harlequin
. Our branches receive a crap-load of donations, and naturally Harlequin is a healthy representative. The problem? Most of our librarians are confounded by those little category romances. They have
no clue
where to begin, what they should think about cataloging, and what should be tossed on a cart to sell for 10 cents. I proposed my idea to my boss (who naturally loved it) although I will admit that in the back of my mind I figured the librarians were likely to roll their eyes heavenward and mutter,
"Oh dear Lord, Wendy is blathering about romance novels -

again

."
That is until I went out to a branch a couple of weeks ago and the adult services librarian swept her hands around her office and said,
"Wendy, I got five big grocery bags full of Harlequin donations and I have no idea what I'm doing. I added those titles we already had in system at other locations and they've already checked out! Now I'm at a loss. Help!"
Oh Wendy, you're a frackin' genius.
So I'm in the process of putting together a presentation on all things Harlequins, with a
strong focus
on
the category lines
(although I plan on mentioning the single title lines like MIRA, HQN, and Spice as well). Now, I need some help from you all.
I want to mention those now-defunct lines from recent memory. The lines that libraries are likely still going to get donations from, but that line itself is no longer in existence at Harlequin. Here's the list I've come up with so far:
Bantam Loveswept
and
Zebra Bouquet
- even thought they were
never
affiliated of Harlequin. They're still category lines, and we still do occasionally get Loveswept (in particular) donations. So probably worth mentioning.
So my question is:
am I missing any obvious discontinued lines?
Lines that were just discontinued within the last...oh ten years or so?