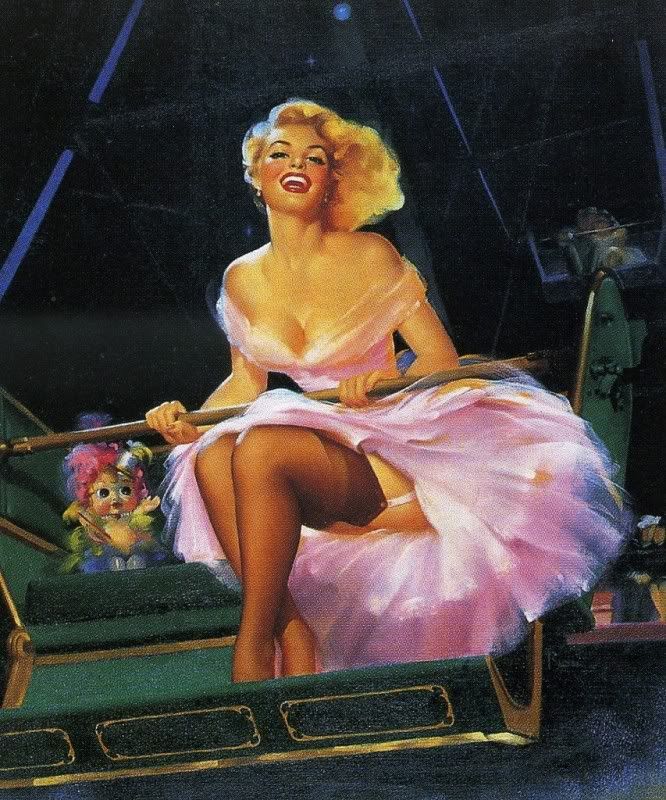 Yesterday my sister and I went to the
L.A. County Fair
.
Yes, L.A. has a fair. I know. It's more than slightly bizarre and hard to wrap your mind around, but it's actually very nice. Lil' Sis wanted to go because some of her students (have I mentioned she teaches high school English?) were working, and she wanted to do the whole
Supportive Teacher Thing
. Well that, and the fair is always a most excellent opportunity to gorge yourself on totally inappropriate food choices. Here are some random observations on the day:
1) Oh. My. God. H-O-T! Hot, hot, hot. So,
hot
.
Insanely
hot.
Inhumanely
hot.
2) When it's so incredibly hot outside it's hard to gorge yourself on inappropriate food choices. Nothing sounds good because it's so bloody H-O-T out.
3) I love bacon and I love chocolate but chocolate covered bacon is so
wrong
on a whole lotta levels.
4) You can deep-fry just about anything. No really, you can!
Oreos
,
Snickers
bars,
Twinkies
,
S'Mores
- you name it, someone was probably deep-frying it at the fair.
5) L.A. lacks "real"
carnies
. Maybe it's from my growing up in the Midwest, but carnies are supposed to wear
Metallica
T-shirts, have a grand total of ten teeth, practice questionable personal hygiene and operate carnival rides that look about 25% safe. All the rides at the L.A. County Fair looked safe, clean and the "carnies" were well-groomed, practiced good personal hygiene, had all their teeth, and were wearing blue
polo shirts
. Maybe L.A. recruits for carnies at
Old Navy
?
6) Oh. My. God. Did I mention how hot is was? Seriously. H-O-T.
7) Nothing says L.A. County Fair quite like seeing a giant white mushroom cloud off in the distance silhouetting the
Ferris wheel
. Yep, fires still burning.
8) I understand that when you have a baby, you do need to "get out" in order to not lose your mind. But did I mention how hot it was? And how many teeny, tiny babies (as in
infants
!) I saw at the fair? Seriously people. Where are your brains? Wait, stupid question. No need to answer that.
9) It was
Karaoke
Day, and Lil' Sis refused to get on stage and rap
Jump Around by House of Pain
. Yeah, she sucks.
10) I got my white trash fix, and Lil' Sis got her scary tattooed gangsta fix. It was all good.
11) Miracle of miracles, I didn't get too sunburned. Thank you SPF 45.
12) They do have animals at the L.A. County Fair (and not just of the human variety). Although gotta say there seemed to be an exorbitant number of goats this year. Cute baby goats - but still, what was with all the goats? Other highlights? Baby piglets next to the largest
sows
I've ever seen (like, the size of my couch!), rabbits, horses, and milk cows.
Now I leave you with one of my favorite commercials for the fair. Yeah, it's kinda like this.