1. Someone needs to pull
Oprah
aside and tell her that nobody likes a tease. After the hype on her web site that
"She's never picked anything like this before!"
that's exactly what she does. The only things remotely "unique" about Uwem Akpan's
Say You're One Of Them
is that the author is African (OK, that's pretty cool) and this is a short story collection. Other than that? I'm hard-pressed to consider this selection "different" in any way shape or form.
2. My new vacuum cleaner. The one aspect of your life that should always suck is your vacuum cleaner. I was cleaning the Bat Cave on Friday, only to discover that my El Cheapo
Bissell
was now 110% useless, as opposed to 85% useless. This gave My Man a project, and he immediately hit the web researching vacuum cleaners. His assessment? Vacuum cleaners are serious business! After some shopping around we settled on a
Riccar
, and glory be - it sucks! It really and truly sucks!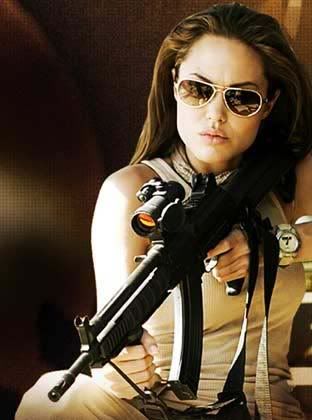 3. Agreeing with
A.J. Pierzynski
. I loathe the
Chicago White Sox
catcher with the heat of a thousand blazing suns. I hate this guy. If I were driving down a Chicago street, and saw him standing on a curb, I'd gun the engine, run him over, then put the car in reverse to run over him again.
Loathe
. Seriously
loathe
. So it broke my heart when I
read this quote
from A.J.:
"Whoever wants it, us or Minnesota,

Detroit is trying to give it

. They are keeping us in it by not winning. That's what is so frustrating. It seems like it's there, but we can't do anything about it."
God damn it. I agree with Pierzynski.
Detroit Tigers
? Sometimes you make it really hard to love you. You are sucking major butt right now. Just sayin'.
4. My employers are now blocking certain social networking sites. Bye-bye
Facebook
,
Twitter
, and my super awesome
Upcoming Historical Romances wiki
. If blogs are on the chopping block, this will seriously put a crimp in my style. Do you know how many blogs I read for work-related "stuff?"
A lot
. Bugger.
5. Not reading. My reading mojo is toast. My blogging mojo is toast. I'm not sure what my problem is, but inspiration has definitely fled the scene of the crime.
Sigh
...