For those of you who have only recently discovered this blog because of my last
Ranty McRanty
editorial post
, this is the
Honeymoon Is Over
post. Yeah, I occasionally blog about stuff that nobody really cares about. Namely sports.
Tonight marks the first official game of the
NFL
regular season. This makes My Man
very
happy. He
loves
football.
Loves it
. If you cut him open, he would most likely bleed football. I also enjoy football, but I'll be honest - I really only started watching it because of him. See, we're one of those couples that has nothing in common. No really, we don't. If either one of us had resorted to Internet dating (we hooked up the old-fashioned way - getting drunk and meeting at a college fraternity party), we never would have been "matched." Since it seemed unlikely that he would take up reading romance novels, I decided to "learn" football. And glory be, I actually have come to enjoy it.
However this year is already looking like a slog for me. Why? Because gentle blog readers, I have the great misfortune of being a
Buffalo Bills
fan. It's not entirely my fault. I went to college in Buffalo, and sometime during those years when I was earning two degrees the university implanted a microchip in my brain rendering me a Bills fan for life.
It's hard to get excited about the football season when your team seems content to mire itself in mediocrity. Especially when this past off-season they could have done
so
much to make themselves suck a little less.
And no, signing
Terrell Owens
does not count as "doing something." We signed T.O. for one reason.
The Old Goat
who owns the Bills figured signing T.O. would sell more tickets. And T.O. signed with Buffalo (seriously,
Buffalo?!?!
) because he has officially pissed off too many people in the NFL. While I think T.O. is a talented receiver, I also know that you need someone who is going to throw him the ball - and hello?
Trent Edwards
? They still think Edwards is starting quarterback material? Really?
The starters didn't score
one
offensive touchdown during the preseason.
Not one
. You don't have to know jack about football to know that really sucks ass. This bit of ineptitude
led to the firing
of the offensive coordinator....
already
.
I haven't even gotten into what is passing for our offensive and defensive lines these days.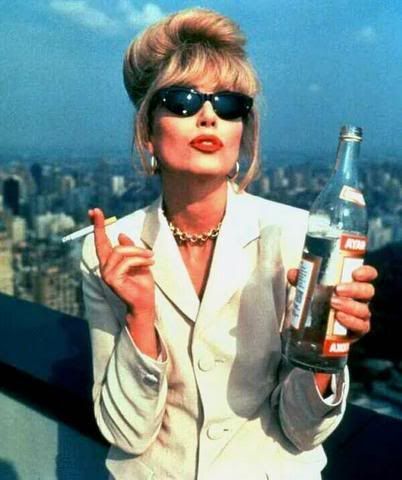 Oh and did I mention we're opening the season against the
New England Patriots
on Monday night? Yeah,
that'll
go well... /end sarcasm
It's a sad state of affairs that I'm more interested in watching the
Detroit Lions
this year than the Bills. Well, sober at any rate.
Yep, a bit difficult to muster up much enthusiasm. I should take heart though. As crappy as the Bills are likely to be this year? We're still not as big a suck-hole as the
Oakland Raiders
organization.
Now, to find myself a nice cushy bandwagon to jump on....