Today's round-up of linky goodness starts off with
Cheryl St. John
, who now has a cover for her December 2009 release,
Her Colorado Man
. She also has a
very nice post up today
over at the
Petticoats and Pistols
blog where she talks about about the book, and the cover.
++++++++++
Librarians and booksellers around the country are girding their loins in preparation for tomorrow, when Oprah is set to announce her next book club pick. There's been quite a bit of fiction released in recent memory that screams "Oprah" to me, and my best guess was that she'd pick
The Help
by
Kathryn Stockett
. However, speculation I've read online suggests I'm wrong and there's this
juicy morsel on
Oprah's web site
: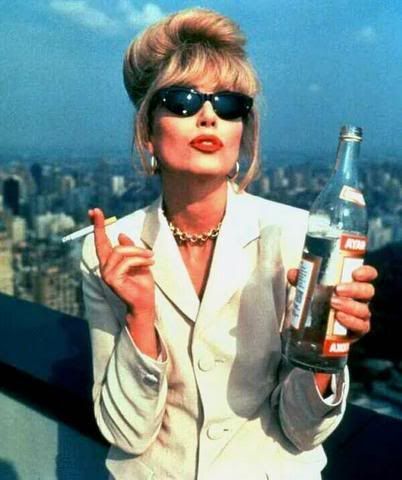 "She's never picked anything like this before!"
I'll admit it. When I read this my first thought was,
"Maybe she'll pick a romance novel."
Then I put the vodka bottle down and came to my senses. Ha!
++++++++++
The last of the great Old School baseball announcers
was honored
at
Comerica Park
last night. Ernie Harwell is in his 90s, and has publicly revealed that he has inoperable cancer. Ernie was the
Detroit Tigers
radio announcer for a ton of years, and they had a nice video tribute last night, along with Ernie coming out between innings to give a little speech to the fans. You can see the whole shebang on the Tigers website
in their video archives
.
A couple of memories about Ernie. First, I hope I look half as good as he does if I live to be 90. He's still quite sprightly, and is a big advocate for seniors to stay active. He's a big "walker" and I seem to recall reading an interview with him years ago where he said he "always takes the stairs." My favorite Ernie call? Probably
"Long drive to right....and it is a home run for Gibson!"
from the 1984 World Series. Maybe that's because I live in southern California now, and Dodgers fans like to think that
Kirk Gibson
only hit
memorable home runs for them
.
++++++++++
Big Sis is the family Metal Head. Lil' Sis is all about rap and hip-hop. Me? I'm the pop girl. I love good pop music, which means Top 40 radio has been downright
painful
of late. Well brace yourself bitches because
Whitney Houston
is back, having thrown off the yoke of
"
Bobbbbbbaaaaaaayyyyyyyy
."
Yeah, Lil' Sis. I put that in there just to amuse you.
I saw the official video for
Million Dollar Bill
yesterday, and damn, I am totally digging this song. It's upbeat. It's dance-y. And it's got mad earworm properties. Work it girl!