Given that I won the
first inaugural Blogger Book Slut award
(I'm thinking of adding that to my business cards) it's not really a shock to anyone anymore that I own an
obscene number
of books. Really. It's not healthy. It's so bad that when My Man and I evacuated from
the wild fires
last November the first words out of the mouths of my mother and two sisters (
after
they learned we were safe) were:
"Oh my God! Wendy! Your books! All of your books!"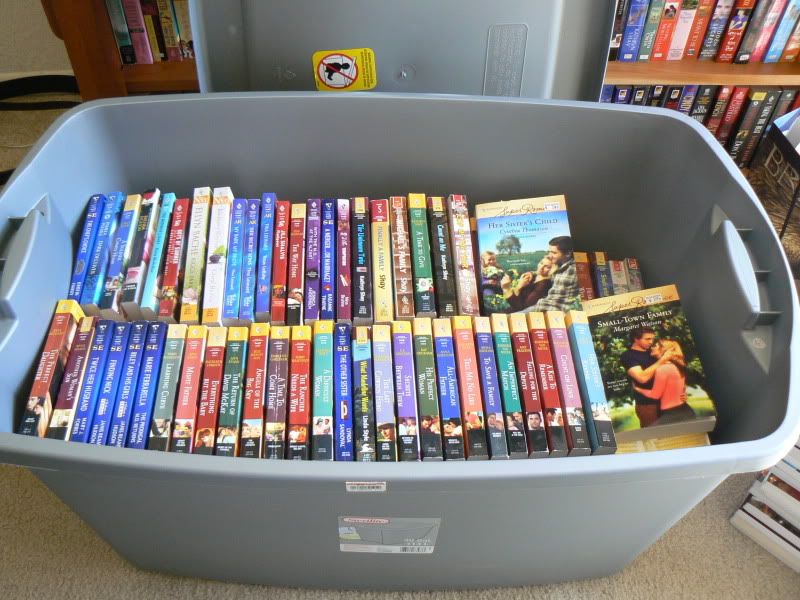 Which sort of begs the question on how I store all those books. Prior to My Man
buying me a book case
for my birthday last year, all of my books (yes,
all
of them!) were stored in Rubber Maid totes. I had separate totes for certain "types" of books. My historical romances had their own tote. Hard covers and trade paperbacks were in another. Contemporary romance and romantic suspense in another. And most importantly? All of my Harlequins had their very own tote.
Even with the arrival of actual shelving, I still have two Rubber Maid totes. One for my "keepers" and one for my Harlequins. Damn, I own a
ton
of Harlequins. Who knew those little books could take up so much space? Which is why I've essentially gone
98% digital
in getting my Harlequin fix these days. It's just easier for me as far as storage is concerned.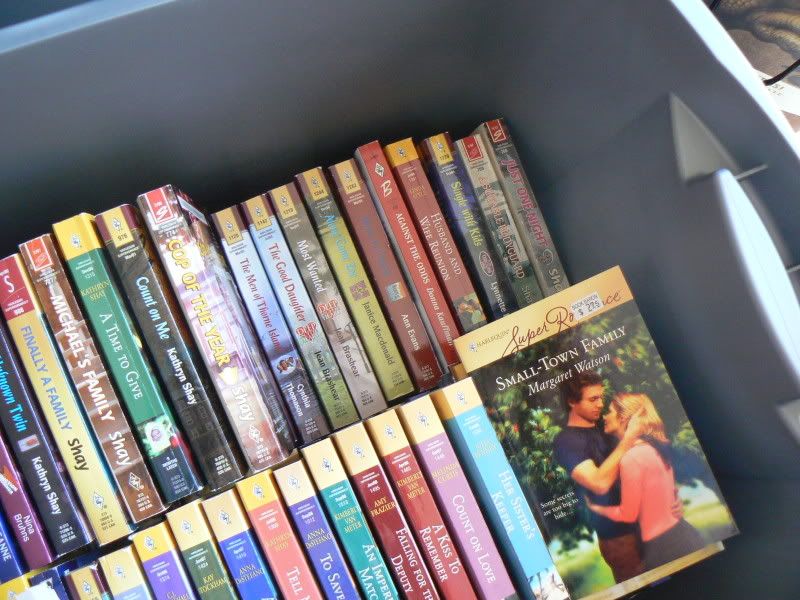 I've had this post filed away in the back of my brain for several months, because someone was asking about book storage ideas. I'm thinking it was either
Blanche
or
Barbara
. Well, this was mine for a long time. Rubber Maid totes stuffed in the closet in our spare bedroom/home office. I also know a lot of readers who buy the smaller, flat totes that slide under the bed. Depends on what kind of storage space you're working with.
What are your sure-fire storage methods for your books? Have you largely gone digital? Do you use book cases or totes? Have you had to resort to a storage unit? Or do you not have this problem because you 1) don't horde books and/or 2) use the library for 100% of your reading?