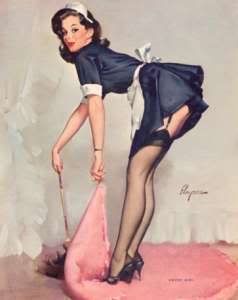 Ahem
, don't mind me. Just time to do some general housekeeping and finally post my monthly reading recap for May 2009. Hey, better late than never I always say. Here it goes:
The Conqueror
by
Kris Kennedy
- Medieval Romance, Debut. I like the occasional medieval to "cleanse the pallet" and this one has all the charm of an Old School romance
without
any of the "stuff" that makes Old School so annoying (purple prose, forced seduction, a heroine who rolls over and dies for manly hero etc.). Great setting, great sense of history, good story, gritty medieval feel while still having some traces of humor.
My Grade = B
.
Full Review
.
The Unlacing Of Miss Leigh
by
Diane Gaston
- Regency historical, short story, ebook, Harlequin Historical Undone. A beauty and the beast story about a heroine who needs to earn some cash to send her younger brother to school, and a hero willing to pay her to be his companion. Pretty standard fare, enjoyable read. Could have done without the plot device at the end that the author uses to get the characters to admit their true feelings though.
My Grade = B
.
TGTBTU Review
.
Wet
by
Lauren Hawkeye
- Erotic romance, short story, ebook, Spice Briefs. Sometimes erotica and romance don't belong together. This story would have worked a lot better if the author hadn't of tried to shoe-horn in a happily-ever-after, complete with
"OMG, we totally got caught up in the moment and didn't use a condom!"
scenario. I hate that shit in my romances, and I hate it even more in my erotica. Ugh.
My Grade = D-
.
TGTBTU Review
.
Temperatures Rising
by
Brenda Jackson
- Contemporary romance, Kimani Romance. A perfect example of why I avoid all romance novels featuring professional athlete heroes. I haven't found an author yet who gets the sports "stuff" right. Memo to authors: women like
and
know sports. Really liked the heroine, loved the Key West setting, annoyed by poor football research (or lack thereof).
My Grade = C+
.
TGTBTU Review
.
The Diamonds Of Welbourne Manor
by
Diane Gaston
,
Deb Marlowe
and
Amanda McCabe
- Regency historical anthology, Harlequin Historical. An extremely well-done connected anthology about 3 siblings with notorious parents. Wonderful setting, great sense of place, good characters. The Marlowe story was my favorite, but they all worked.
My Grade = B
.
TGTBTU Review
.
The Man Most Likely To
by
Cindi Myers
- Contemporary romance, Harlequin American. Size 16 heroine catches the eye of a reformed ski bum in Colorado resort town. Both fighting how others perceive them, and trying to figure out if a relationship between the two of them can work. Great hero. Great heroine. Emotional read.
My Grade = B+
.
TGTBTU Review
.
Lightning That Lingers
by Laura London - Contemporary Romance, Bantam Loveswept. Old school category romance published in 1983. Held up surprisingly well, although parts of this story were rather silly. Also,
not
a fan of purple prose, and given how much of it is crammed in this little story, I'm in no rush to try a single title by London.
My Grade = C
.
Full Review
.
Twice The Pleasure
by
Portia Da Costa
- Erotica short story, Spice Briefs. The ol' high school reunion plot device featuring a heroine who wants to hook up with a former crush, only to have his best buddy interrupt the interlude. Two hunks for the price of one, and a vintage Da Costa heroine. A gal not afraid to have little fun.
My Grade = B
.
TGTBTU Review
.