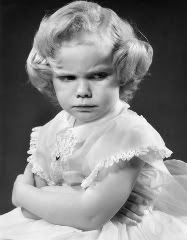 Dear Media:
I like to think I have a pretty sensitive bull-shit meter. Unfortunately, I also know that not everyone else does. That's probably why your continued fanning of the
Swine Flu flames
is starting to piss me off. Yes,
some
people should be concerned. But honestly, there is absolutely
no
reason for this level of panic.
Newsflash: any strain of the flu virus can
kill
you. No really.
Any
strain. The sticking point? It's not going to indiscriminately kill
everybody
. People who
should
be concerned? The elderly, parents of small children and those with weakened immune systems because of some other medical condition. Normal, healthy adults? You know, a huge chunk of the U.S. population? Yes, if we get the flu it will blow donkey balls, but it's
highly
unlikely that we'll end up
dead
from it.
All people need to do is be smart. Wash your hands. Cover your mouth when you sneeze and/or cough. If you're sick, stay home from work.
I'm not saying some people shouldn't be worried (see the second paragraph) - but for the love of all that is holy, this kind of mass hysteria is really unnecessary. Or it could just be that I'm cranky because I work for a government agency and they're doing their best to freak us all out as well.
Yours truly,
Little Miss Crabby Pants