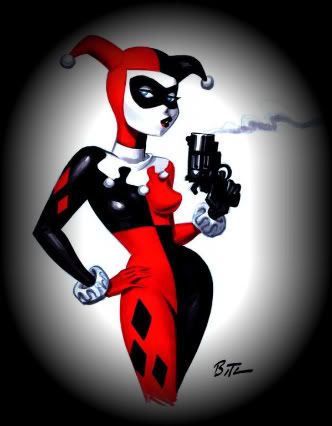 There's something to be said for obligation reading with deadlines attached. I managed to finish 10 books during March. OK, so there were several Harlequins. And OK, so I whipped through two short stories on the 31st.
Ahem
. Anywho. Since several of these were contest reads, I'm going to do my final "grading" on those titles a little differently. Still, you'll get the general gist of it.
Here's how it breaks down:
Kidnapped: His Innocent Mistress
by
Nicola Cornick
, Harlequin Historical, Regency Historical, Scotland - Despite the Harlequin-ized (read: sensational) title, this was by far and away my favorite read of the month. An old school style story that pushed all the right nostalgia buttons. Wonderful use of first person narrative, great soapy plot line, and a heroine I want to have babies with.
My Grade = A-
.
TGTBTU Review
How To Knit A Wild Bikini
by
Christie Ridgway
, Contemporary Romance, First book in trilogy - A fun, breezy contemporary that I enjoyed while reading, but didn't necessarily change my life. The heroine had a little
too
much baggage for my tastes, and the hero had some douchey tendencies, but I generally liked them, along with the secondary characters. I'll be reading Ridgway again.
My Grade = B-
.
Full Review
Rivals For The Crown
by
Kathleen Givens
, Historical Romantic Saga, Scotland - I liked the scope of the story, and really enjoyed one of the main female leads. The writing style didn't always work for me, mostly because the author jumped ahead in time
a lot
, and some of the more important (I thought) aspects of the story took place "off page;" which kind of annoyed.
My Grade = C
.
Full Review
One Tough Avenger
by
Diane Pershing
, Silhouette Romantic Suspense, Contest Read - Pershing has a clean, straight-forward writing style which is well-suited for the category format. The story moves along at a good clip, interesting hero and heroine.
My Grade =
Above Average
. I'll read Pershing again.
My teaser blog post
.
Up Close And Personal
by
Joanne Rock
, Harlequin Blaze, Contest Read - A heroine with sexual baggage, but it's well-done, so it didn't annoy. Great blue collar hero. Lovely San Diego setting. The suspense subplot is straight-up Lifetime Movie Of The Week though.
My Grade = Above Average
. I'll read Rock again.
My teaser blog post
.
The Cowboy And The Angel
by
Marin Thomas
, Harlequin American, Contest Read - Nice use of Detroit as a setting. Scrumptious hero that I seriously wanted to lick head-to-toe (and no, I don't care if that's TMI). However, the social worker heroine? I can't decide if she should have been simply arrested or
shot
for
serious
gross negligence.
My Grade = Below Average
. However the writing style was pleasing, so I'll give Thomas a second chance.
My teaser blog post
.
Night Secrets
by
Cherry Adair
, Paranormal Romantic Suspense, Contest Read - A serviceable read until the end which lacks closure. The author doesn't explain some major plot points (Why are the hero's paranormal powers malfunctioning? Why does being close to the heroine increase his strength? Etc.). It was readable, but I don't have any desire to read the other two books in this series.
My Grade = Average
. I'd consider reading a non-paranormal from Adair if a plot description tickles my fancy.
My teaser blog post
.
The Dragon Earl
by
Jade Lee
, English Historical Romance, Contest Read - I gobbled this book up. A heroine who is borderline wanton, and a hero torn between two cultures. The author does leave unanswered questions at the end, so I didn't get all the closure I wanted, but I'm seriously looking forward to the next book in this series.
My Grade = Very Good
. I will definitely be reading more Jade Lee.
My teaser blog post
.
Flower Arrangement
by Adelaide Cole, Edwardian London, Erotica, Spice Brief eBook, Short Story - OK, I get that Spice Briefs are,
well
, "brief" - but this one clocked in at a whopping 27 pages on my Sony Reader. It's an OK story, very much straight-up erotica (don't go looking for romance, cuz you ain't gonna find it). I'm a bit of a ho for historical erotica, hence why I picked this one up.
My Grade = C
.
TGTBTU Review

A Night Of Wicked Delight
by
Joanne Rock
, Medieval Historical Romance, Harlequin Historical Undone eBook, Short Story - See,
I told you
I'd read Rock again. An engaging medieval captive/captor story with a smokin' hot R-rated love scene. Rock avoids the pitfalls common to these types of stories. Nice forthright heroine, and a well-done wounded hero.
My Grade = B
.
TGTBTU Review