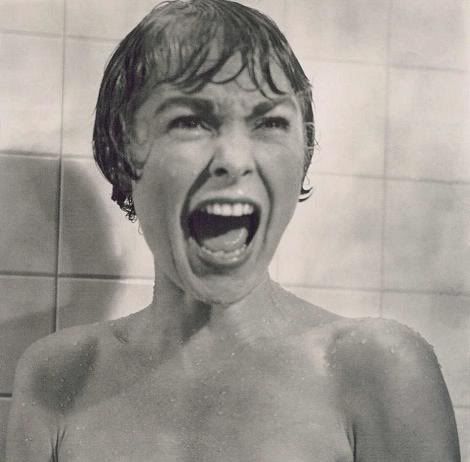 Brace yourselves kiddies - a blog post about American football. Turn back now while you still can.
I was
thisclose
to completing a blog post about my bookstore run today when My Man literally screamed from the living room,
"Holy fecking shit!"
Fecking, obviously, not being the
exact
word he used. I'm thinking someone died. No - but turns out I wasn't far off.
Terrell Owens
has signed
with the Buffalo Bills. Yes, my
Buffalo Bills
.
Somebody stop this train, I want to get off.
Anybody who tells you they saw this coming is a dirty rotten liar. I suggest backing away from them as fast as humanly possible in order to avoid the lightning strike. And since this is my blog, and I know y'all are
dying
to know that I think of this (OK, so probably only
Kati
cares what I think about this), I'm gonna tell you.
I'm actually looking forward to T.O. in Buffalo and all the drama that will ensue. Because even though the Bills only signed him to a
one year
contact, that is
certainly
enough time for T.O. to create havoc in the locker room, get our mediocre coach fired, resulting in the entire dismantling of the boring-ass mediocrity that has plagued the Bills organization ever since
Jim Kelly
And Company left.
But what does this deal truly mean? Well, I'm here to tell you:
T.O. has officially worn out his welcome. Seriously people, he's now playing in

Buffalo

.
The Bills are desperate. The owner, Ralph Wilson, AKA The Leprechaun, is officially 327 years old. OK, he's like 90.

Whatever

. There is

no

line of succession. When Ralph is gone, that team is up for grabs, and sure as shootin' their days playing in Buffalo are numbered. Yes, it will be sad - but look at the facts. Buffalo is a dying city. It has been a dying city for

at least

the past decade (and that's a conservative estimate). Anyone willing to buy that team is going to want to move it somewhere they can actually make some money. In a desperation hail mary play, the Bills played a game in Toronto last year, hoping to expand their marketing base. Their next move? Bring in a player who will get some butts in the seats - and that's T.O. Love him or hate him, the guy knows how to grab the spotlight for good or ill. T.O. is

going

to sell tickets. This is, of course, assuming any fan in this economy can still afford to buy tickets.

Over this weekend, as your husbands or boyfriends watch
ESPN
, you'll probably overhear some spin on how this will make the Bills "better." Um yeah, I call bullshit. Yes, our other wide receiver, Lee Evans, will no longer be double-teamed. What everyone seems to be forgetting is the minor detail that
we don't have a quarterback
. No Bills fans, I'm
not
a believer in Trent Edwards. There's also the fact that our offensive and defensive lines need major help. So unless T.O. can also play defensive end? Yeah, I'm just not convinced.
But like I said, maybe this one year contact will be enough time for T.O. to be T.O. and my team will finally blow up our huge steaming pile of mediocrity and, you know, rebuild itself into a team that actually has a prayer of winning more than 6 to 8 games a season. That would be a nice change of pace. In the meantime My Man and I are placing bets. He thinks it will take until game three of the regular season for T.O. to start bitching about how he's
"not getting the ball."
I'm thinking he'll overachieve and start whining even before preseason is over.
::headdesk::