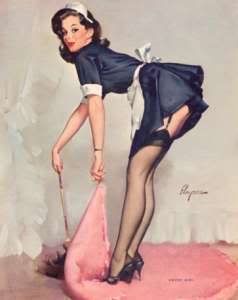 It's
MLK Day
here in the States. I wish I could say I was doing something noble and honorable on this day when we reflect on the life and accomplishments of the late Dr. King - but alas, I'm cleaning. The Bat Cave hasn't had a
thorough
cleaning since the holidays, if that gives you any indication how dire things were getting around here.
Also since it's a holiday, and I'm off work, My Man decided today would be an ideal time to take his car to our mechanic for a minor service. Thus meaning he took the Batmobile to work (his office did not give him the holiday off). Personally I think this is just his diabolical way of keeping me out of the bookstore on my day off.
Other than us finally buying a new mattress this past weekend (heaven!), I got nothing. Seriously, nothing. Work kicked my butt last week, mattress shopping and football kicked my butt this weekend. All this means I've done
zero
reading. After going on a tear two weeks ago, I'm not even crawling at the moment. I need to find me some inspiration. Or some mojo. At the very least some damn consistency.