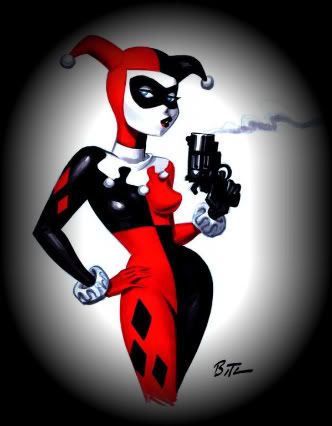 Blogging inspiration seems to have fled me for the moment, which is why The Misadventures Of Super Librarian was a vast wasteland over the weekend. But I have
excuses
reasons why! And since I got
nothing
else at the moment, I'm going to tell you why my brain is currently the consistency of
Cream Of Wheat
.
Sybil's been cracking the whip and I've been a reading fiend. OK, not really. But after some fumbling around in the dark, we seem to have come up with a plan on "what" I'll actually being doing over at TGTBTU. In a nutshell? Mostly reviewing Harlequins. So if you dig category romance, that's mostly what I'll be reviewing over there. In the meantime? I plowed through 3 books last week. Seriously, three. And yeah, I know Harlequins have shorter word counts - don't rain on my parade Mr. or Ms. Kill Joy.
It's that time of year again. Yep, Homework Reading! Once again I've been roped into helping my library put together their annual (this is #3) "literary event." And once again, Wendy lined up the romance authors. And once again, Wendy gets to moderate said romance panel. Which means look for reviews for books by Chris Marie Green, Christie Ridgway and Kathleen Givens in the coming weeks.
My baby sister is moving to California! A scant 40-some miles away from me! Which means I'm going to have someone to share smutty erotica books with! Which means I really need to get reading through my vast backlog in that particular genre.

Everybody has read

The Stranger

by Megan Hart except me. It's my next read, as soon as I knock off one more Harlequin Historical title....
I'm fat. No really, I'm fat. And this has nothing to do with the fact that my baby sister is now back down to a size 8. The bitch. No, I'm fat. I wouldn't know what a healthy diet is if it bit me in my very large ass. So basically that means changing my entire diet (No really, my

entire

diet. I have the eating habits of a trucker.) and getting back into my walking routine. I'm dragging My Man out with me in the mornings, and also taking a brisk one mile walk during my lunch breaks, while I'm plugged into an audio book. So far? Um, yeah I haven't lost any weight but I'm less "puffy." Yeah, looking less like a marshmallow is decent enough progress for now. I'll take it. Now to keep myself from getting derailed.