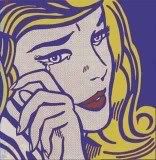 Well poop. Thanks to Alyssa for
ruining my day
.
From the RWA
Literacy Autographing
page:
We solicit your support and ask you to purchase books at the autographing rather than bringing copies you already own.
Years past, you've been allowed to bring 5 of your own books to get signed. Prior to the signing, happy volunteers walk through the line of waiting romance fans and put a sticker on your book(s) so that the cashiers wouldn't charge you for it.
I understand why RWA is doing this. No, really - I do. You've got people who bring more than five books from home. Then you have to have volunteers go through the entire line - and if you've never been to one of these signings? Trust me, it's the
mother
of all lines. It's
mammoth
. I totally see that it's a big pain in the ass.
Still, it makes me
sad
. Last year I was able to get my lovely copy of
Courting Miss Hattie
signed by
Pamela Morsi
. I was also able to have
Ruth Ryan Langan
sign my ancient copy of
Nevada Nights
, the first historical romance she had published -
way
back in 1985. Also, the first romance novel I ever read. Period. And the first "grown-up" book I read over the course of one day.
I'll admit it. I'm a
nostalgia whore
.
It was a real treat to have both of those books signed, especially
Nevada Nights
since even the author hadn't seen a copy of it in years.
Oh well. I'll get over it. Still, it makes me sad.