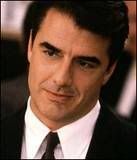 First
Dirt gets cancelled
, and now this!
I've
mentioned
it on the blog before that I am a hard core
Law & Order
junkie. I'll be honest though, I gave up
SVU
after a brief flirtation (too much whiny baggage) and the only reason I started watching
Criminal Intent
? The return of Mike Logan. Yeah, yeah, yeah - Mr. Big - blah, blah, blah. Mr. Walking Sex will
always
be Mike Logan to me. Now word has come down that he's leaving the show! Dagnabit!
So who are they
replacing him with
?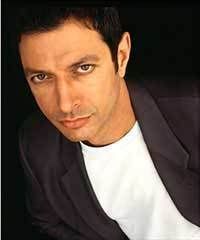 Jeff Goldblum!
Now, I'm not totally against the idea of Mr. Goldblum. The man does have one of the
sexiest noses
in Hollywood (Adrien Brody wins that race hands down) - but no more Mike Logan?!
Again
?! Damn. Damnity, damn, damn.
Oh well. Maybe The Boyfriend is right. Maybe this won't totally suck. He likes the Jeff Goldblum idea. But no more Mike Logan? I'm crying in my beer already.