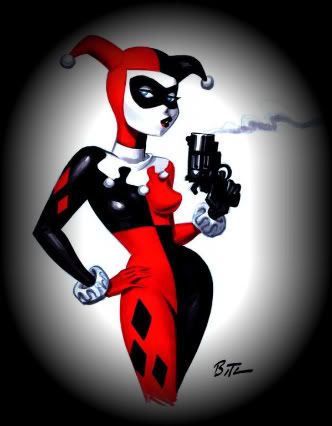 If you head over to my
Library Thing account
you'll see my TBR in it's entirety. Yes, I own all those books. No, I haven't read any of them yet.
I need serious help.
So in an effort to delude myself, I'm instituting something I'm calling
The Harlequin Reading Challenge
. I, Wendy The Super Librarian, will read
nothing
but books published by
Harlequin
until I leave for my Thanksgiving travel plans on November 17. That's four weeks on the button.
Any book published by Harlequin is fit for the challenge. That means all the category and single title lines. Will I read a Mira romantic suspense? An HQN contemporary? A Harlequin Historical western? Or simply gorge myself on Harlequin SuperRomances? Time, and my fickle reading mood, will tell.