Yes, the
only show
worth watching will be back for it's 3rd season tonight.
And in honor of the occasion, why not read part of Wendy's "exclusive" (
cough, cough, funny ha ha
) interview with uber-hottie Julian McMahon.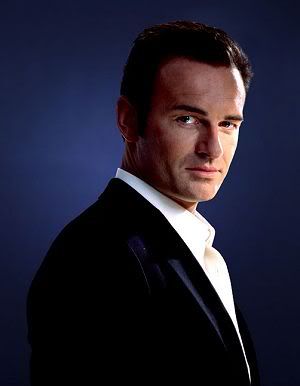 Julian: So tell me Wendy, what don't you like about yourself?
Wendy: Well frankly Julian I dont' like my clothes.
Julian: Your clothes?
Wendy: Yes, I think I would be much happier naked
Julian: Why not become a nudist?
Wendy: Actually I don't think that will help me.
Julian: Well what will?
Wendy: You, me, no clothes, a very large bed and a couple of cans of Ready-Whip whip cream.
Julian: Oh, is that all?
Wendy: Isn't that enough?