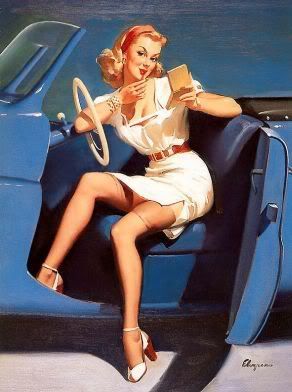 Long story short: this blog has been a dead zone.
A more thorough excuse? I haven't been reading (
at all
- it's been really sad) and my time online following whatever
Outrage Du Jour
(I'll admit it - I'm outraged-out) has been limited. So yeah, not a lot to blog about.
But it's time for me to pop in and say, "Hey! I'm taking off for Las Vegas!" That's right, I'll be hitting
my first ever
(Lord help us all)
RT BookLover's Convention
this week. I'm already incredibly overwhelmed by the conference agenda because 1) there is so much to do...OMG! and 2) Wendy doesn't do "costumes." So yeah. I'll be dressed like a librarian (OK, my "these are the clothes I wear to work" wardrobe).
I hope to meet / see a lot of you there. Alas, I will not be blogging during the conference. Right now my lone mobile computing device is my smart phone (and I don't like blogging enough to tackle it on a smart phone). But I'm going to do my best to cross-post conference shenanigans (I promise - totally family friendly AND safe for work)
on Twitter
and
my blog's Facebook page
.
I'm also going to try not to drop my life savings at the blackjack table or run off and marry an Elvis impersonator. Baby steps Wendy. Baby steps.