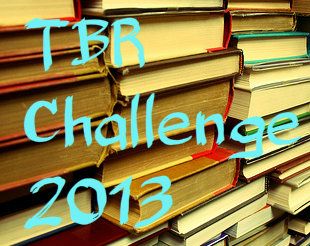 For those of you participating in the
2013 TBR Challenge
, this is a reminder that your "commentary" is due on
Wednesday, October 16.
The theme this month is
Paranormal or Romantic Suspense.
October means Halloween, and Halloween is the time for spooky, otherworldly, and villainous. However remember,
the themes are totally and completely optional
. Maybe you're "over" paranormal and not wild about suspense mucking up your romance. Hey, that's totally cool! The themes aren't important - it's the act of reading something,
anything!
, that has been lying neglected in your TBR pile.
Details about the challenge and a list of participants can be found here
.