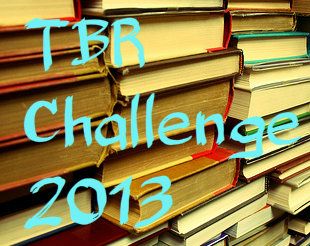 For those of you participating in the
2013 TBR Challenge
, this is a reminder that your "commentary" is due on
Wednesday, June 19
.
The theme this month is
Lovely RITA.
Reading a past winner or past nominee of RWA's RITA Award.
Past winners can be found on the RWA website
. Past nominees? I haven't found a good source outside of Googling (example: "rita nominees 2007).
Or, you know, you can always go with one of this year's nominees
. However remember,
the themes are totally and completely optional
. Maybe there's nothing in your TBR that fits, or maybe you think awards are the devil's playground. Hey, that's totally cool! The themes aren't important - it's the act of reading something,
anything!
, that has been lying neglected in your TBR pile.
Hey, we're halfway through the year, which means halfway through the challenge!
Details and more information can be found here
. You'll also find a list of the current participants, should you wish to follow along.