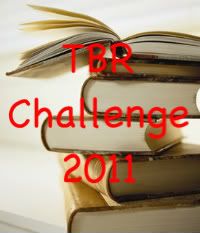 For those of you participating in the 2011 TBR Challenge, a reminder that your commentary is "due" on
Wednesday, January 19
.
This month's theme is
category romance
. Any category romance from either the Harlequin family, or the plethora of now defunct lines (ex. Bantam Loveswept).
Remember, the themes are completely and totally optional
. If you don't wanna read a category romance, you don't have to. Read something else you've unearthed from the depths of the TBR pile!
It's also not too late to sign-up. If you are interested in doing so, or just want to learn more about the challenge,
please see the information page
.