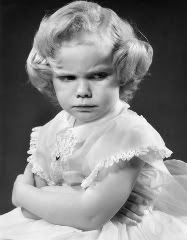 Seriously,
NBC
?
Seriously?!
You're thinking of
canceling Law & Order
? One of, like, five (and no, I'm
not
joking) television programs I still actually watch? What exactly would you replace it with? Another scintillating "reality" program like
The Marriage Ref
and
Celebrity Apprentice
?
::shudder::
Here's a thought: do you think
maybe
the ratings have slagged a bit because of your
Let's Put Jay Leno On

Every

Blessed

Night At 10PM
debacle and the fact that you kept playing Russian roulette with their time slot? (Wednesdays? Fridays? No wait! It's Mondays!). And have you actually watched the show recently? Ever since they brought in the
yummers
Linus Roache
, moved Jack McCoy into the DA job, and went back to two male cops (seriously,
the Beauty Queen chick
damn near killed me), the show has been surprisingly fresh. Hell, the chemistry between McCoy, Cutter and Rubirosa is reason enough to make it appointment TV.
And of course, now you're thinking of canceling it.
Give
Dick Wolf
however much money he wants, because as your executives should realize by now -
it's all about making Wendy happy
.
And you don't want to see me when I'm not happy. Just sayin'.